April 15, 2014 - Day 105 .:
All content and images are used with permission. Content and images are provided for personal use only. Not for redistribution.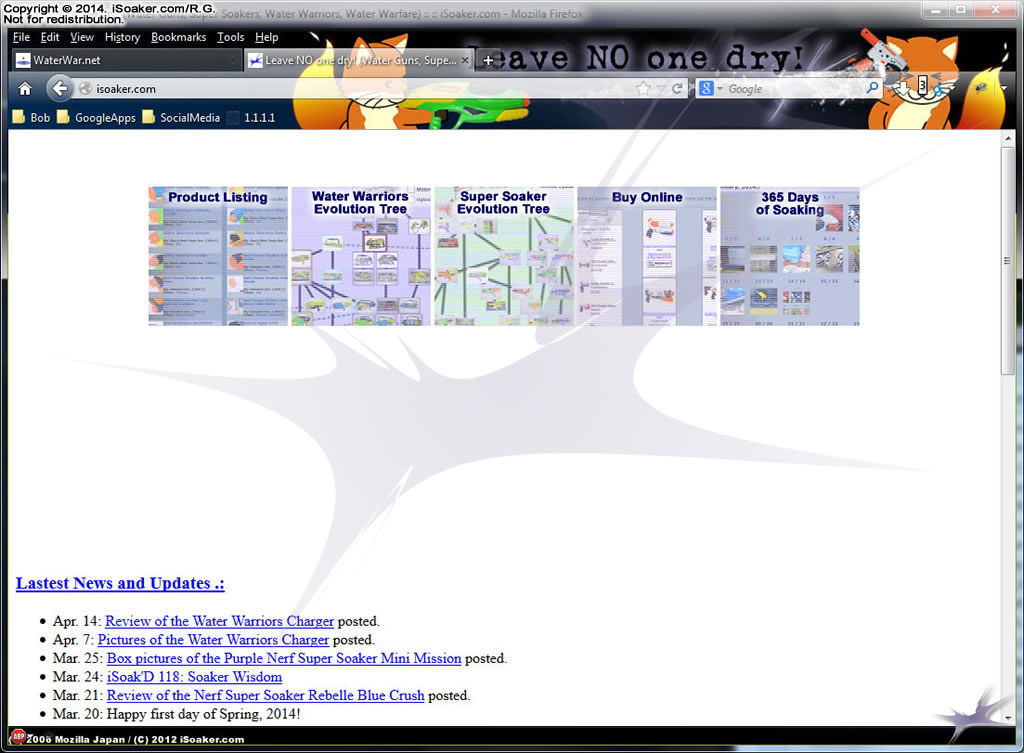 Not such a fun day for iSoaker.com. For one reason or another, an apparent server update broke how the pages are rendered. The problem was noted in the early morning, but by evening, the problem still remained. The exact nature of the problem remain unknown, but apparently the code for getting the server to parse .html files as PHP no longer works. Looks like it's going to be a *fun* time of renaming page files and trying not to break too many links. I think I'll be troubleshooting issues over the next little while after I finish changing the extension on 1900+ files.