April 22, 2014 - Day 112 .:
All content and images are used with permission. Content and images are provided for personal use only. Not for redistribution.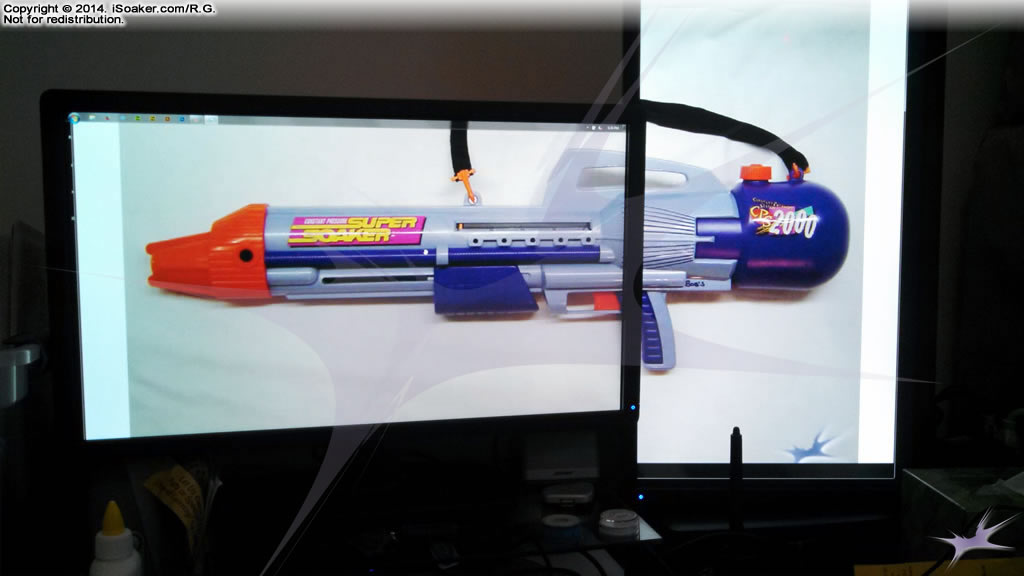 Got a couple of new monitors for me at-home workstation. Enough virtual desktop space to fit a Super Soaker CPS 2000. As can be seen, I have one monitor in landscape orientation and the other in portrait mode; this lets me easily view either really wide or really tall documents. This is also the first time I've had two identical monitors that I can rotate as needed so that I could have both in portrait or in landscape mode if need be.