April 23, 2014 - Day 113 .:
All content and images are used with permission. Content and images are provided for personal use only. Not for redistribution.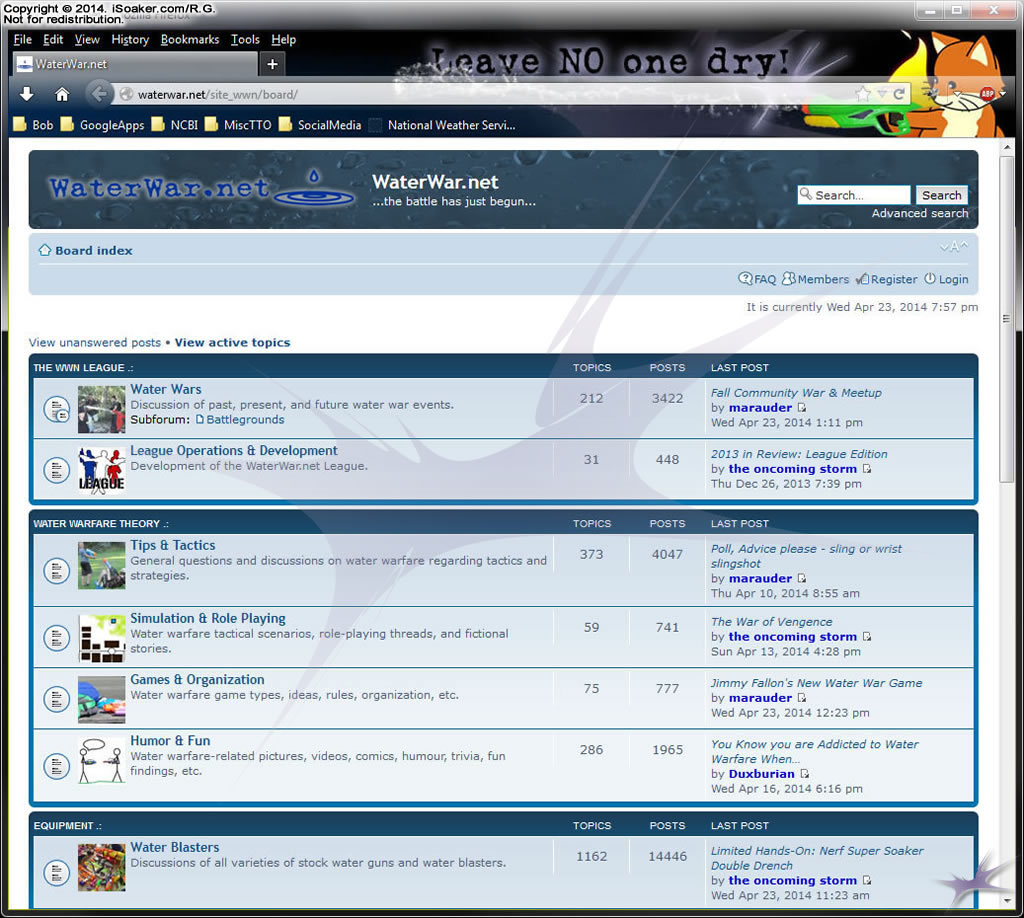 Another day and another check of the WaterWar.net Forums. While I check these forums everyday, I'm probably not posting there as frequently as I used to since my time is getting pulled into iSoaker.com developments as well as my experimental dive into the social media realm.