May 1, 2014 - Day 121 .:
All content and images are used with permission. Content and images are provided for personal use only. Not for redistribution.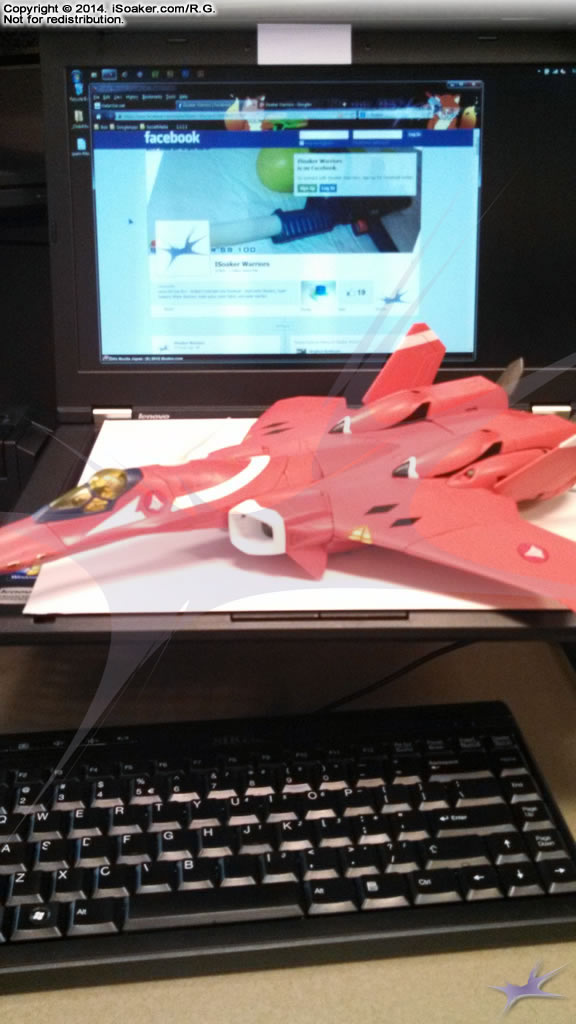 Happy May Day! It's the morning for me at work, checking up on the iSoaker Warriors Facebook page. Miria's VF-22 Sturmvogel watches over my laptop as a browse the web.