May 2, 2014 - Day 122 .:
All content and images are used with permission. Content and images are provided for personal use only. Not for redistribution.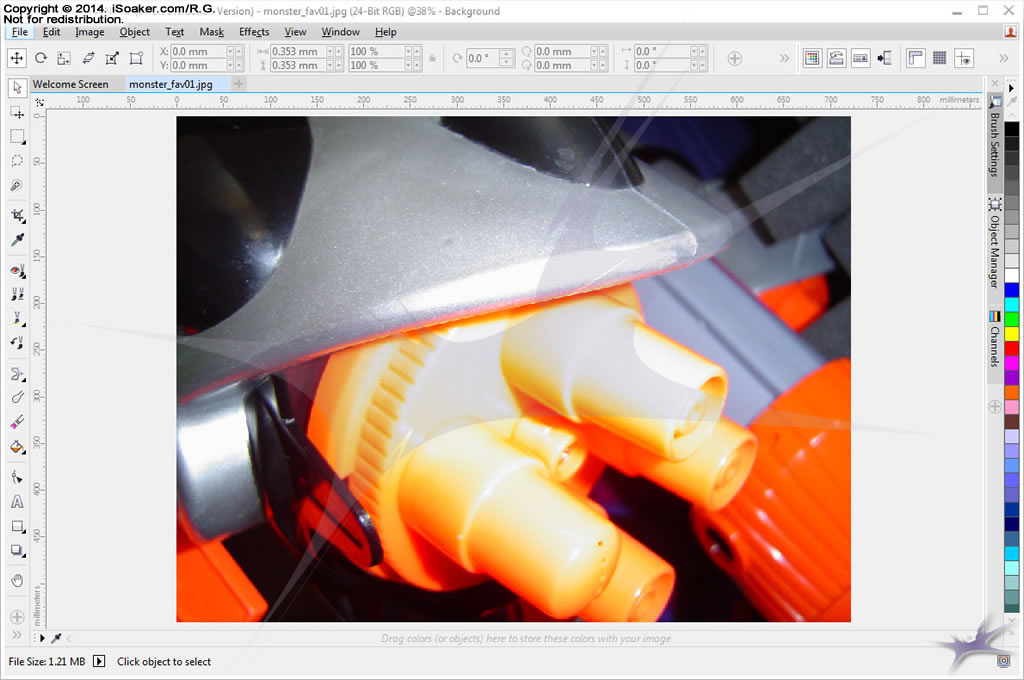 Continuing to experiment to Corel applications; today, I'm putting Corel Paint X7 through the paces a bit. Some differences than Adobe Photoshop CS6, no doubt, but definitely has more functionality than I'd be generally putting to use. The one thing I do wish I could adjust was the overall theme of the application. I've gotten rather used to the darker application themes available for Adobe Photoshop and Illustrator. Perhaps that functionality will be eventually added to the Corel suite of applications.