May 3, 2014 - Day 123 .:
All content and images are used with permission. Content and images are provided for personal use only. Not for redistribution.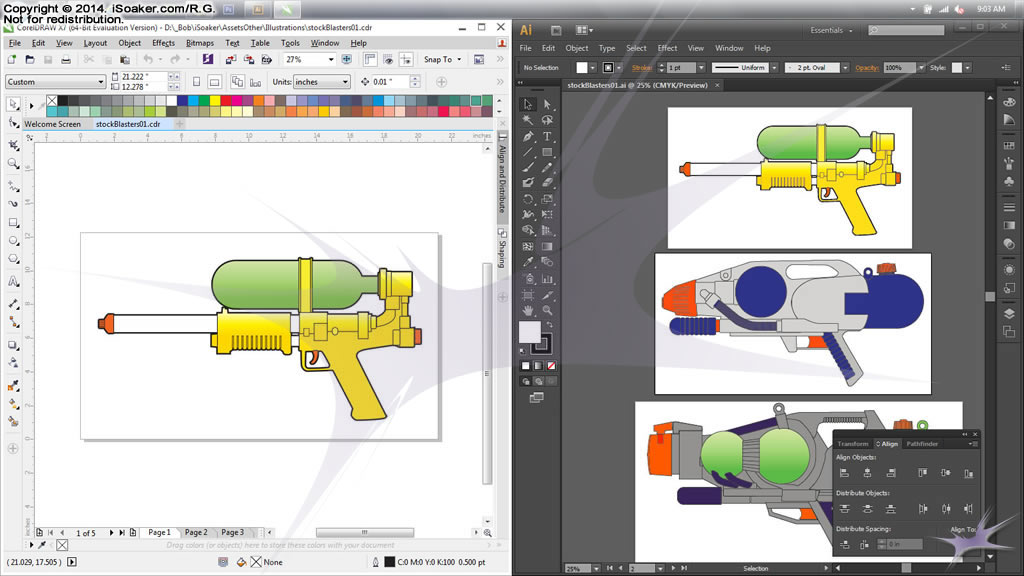 Continuing to experiment to Corel applications; today, I've opted to do a head-to-head comparison between Corel Draw X7 and Adobe Illustrator CS6. As I noted yesterday and what is rather apparent from above, I'm used to the darker application themes available for Adobe Photoshop and Illustrator. Then there is also the difference with how Illustrator default workspace has it's artboards all open and visible whereas Corel Draw opts to split the artboards across tabs (using the term "Page" instead of "Artboard").