May 4, 2014 - Day 124 .:
All content and images are used with permission. Content and images are provided for personal use only. Not for redistribution.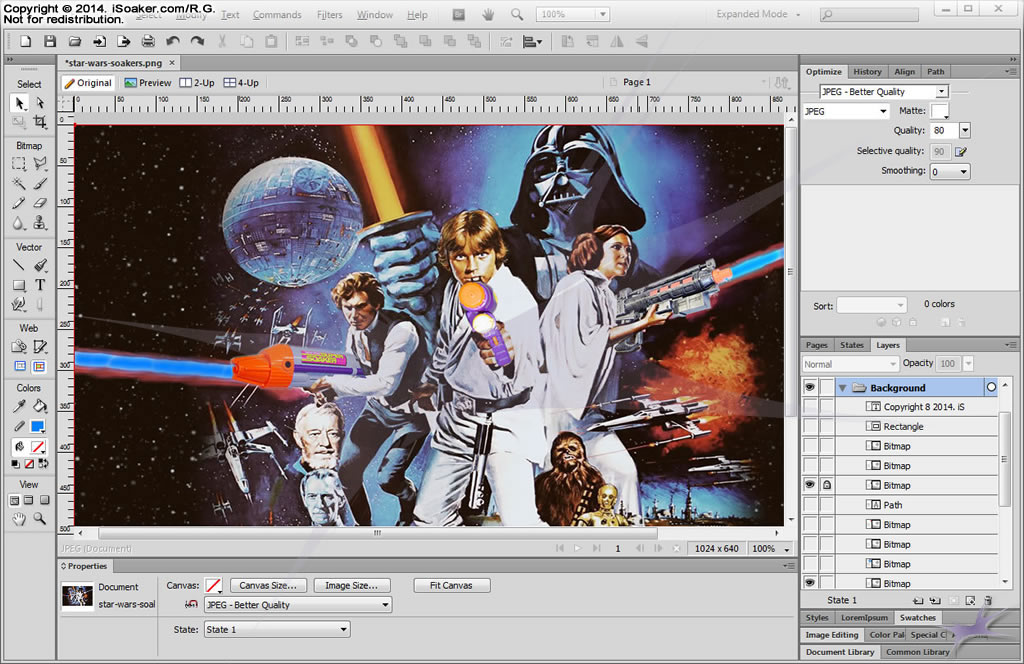 May the 4th be with you! A epic poster being made more epic! Any guesses on what water blaster Darth Vader will end up having (of course, presuming you haven't already seen the final version of this picture)?
Happy Star Wars Day - go out and soak a Wookiee!