May 20, 2014 - Day 140 .:
All content and images are used with permission. Content and images are provided for personal use only. Not for redistribution.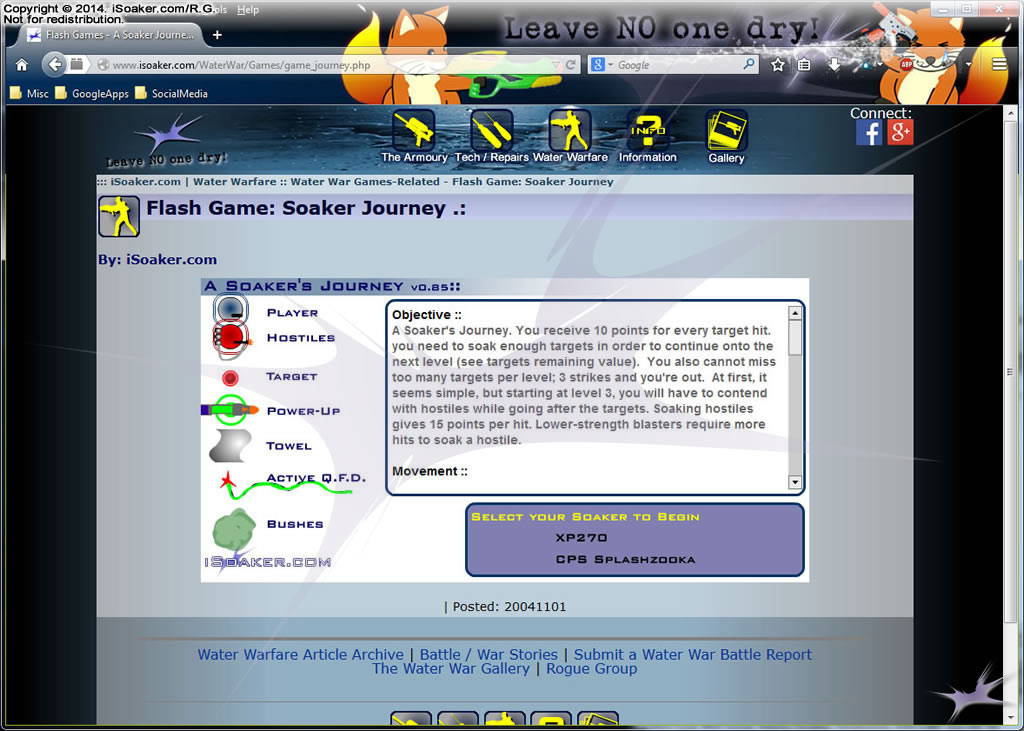 Blast from the past - above is a screen capture of the Flash Game: A Soaker's Journey that I made back in 2004. I stilll enjoy playing this little game from time-to-time though its controls are sub-optimal. Then again, not bad for something I created from scratch back when Flash was still used a lot. I'm still having a tough time reconciling the fact that I made this game nearly 10 years ago. How time flies...