May 19, 2014 - Day 139 .:
All content and images are used with permission. Content and images are provided for personal use only. Not for redistribution.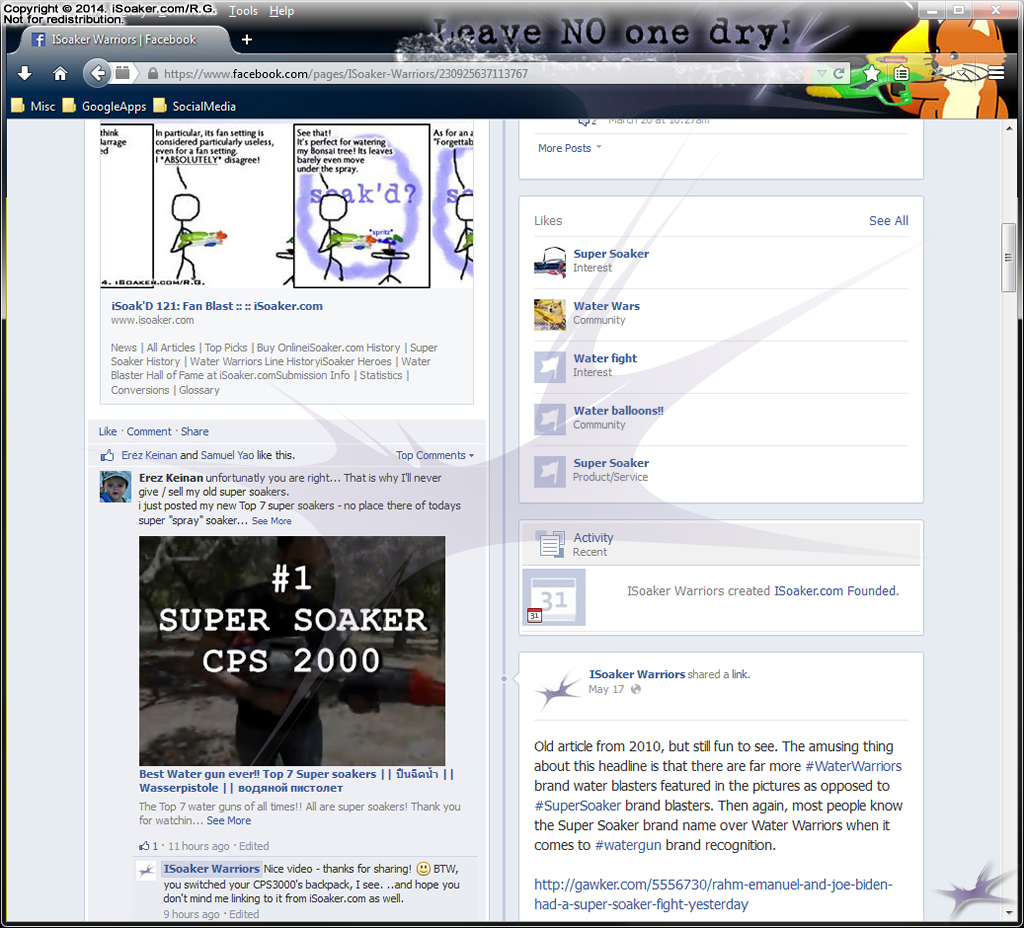 Monday morning and pushing up an update on the iSoaker Warriors Facebook page. What's cool is that this page is now attracking others, such as Erez Keinan, to post cool related content (YouTube Video Link). The iSoaker Warriors Google+ page has some followers, but has yet to truly grow yet.