May 18, 2014 - Day 138 .:
All content and images are used with permission. Content and images are provided for personal use only. Not for redistribution.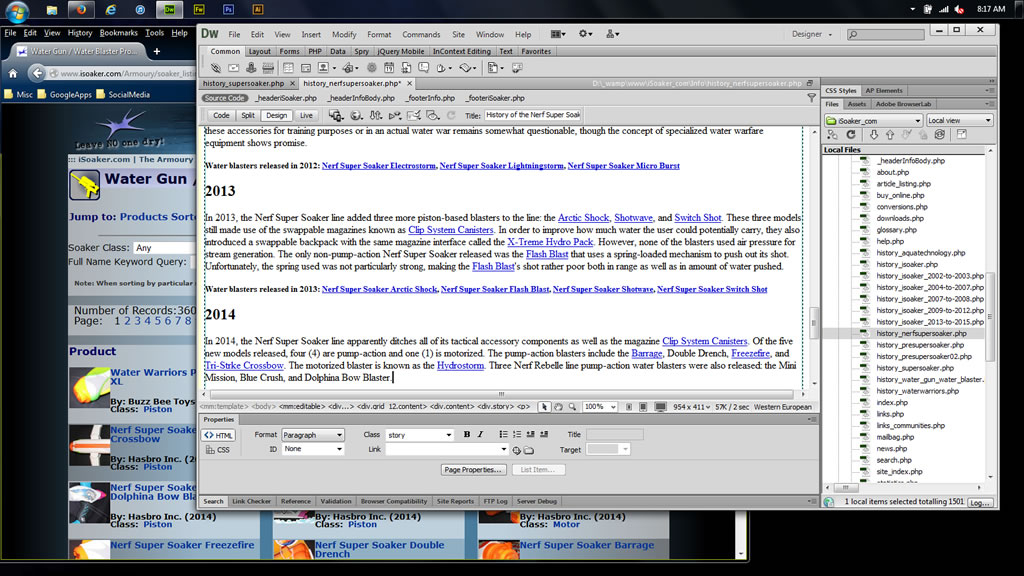 Sunday comes again. Today, I've opted to work on updating some of the other pages on iSoaker.com. Above shows a screen capture of the History of the Nerf Super Soaker page that I wanted to edit since it failed to list all the new 2014 Nerf Super Soaker models. The other things I've been meaning to do is simply to try poking around navigating the site and look are pages that don't provide the links I expect to see on them. Doing that also helps me uncover some odd links that were broken or mutated during some bulk link updating, especially when I had to rename a bunch of page extensions.