May 17, 2014 - Day 137 .:
All content and images are used with permission. Content and images are provided for personal use only. Not for redistribution.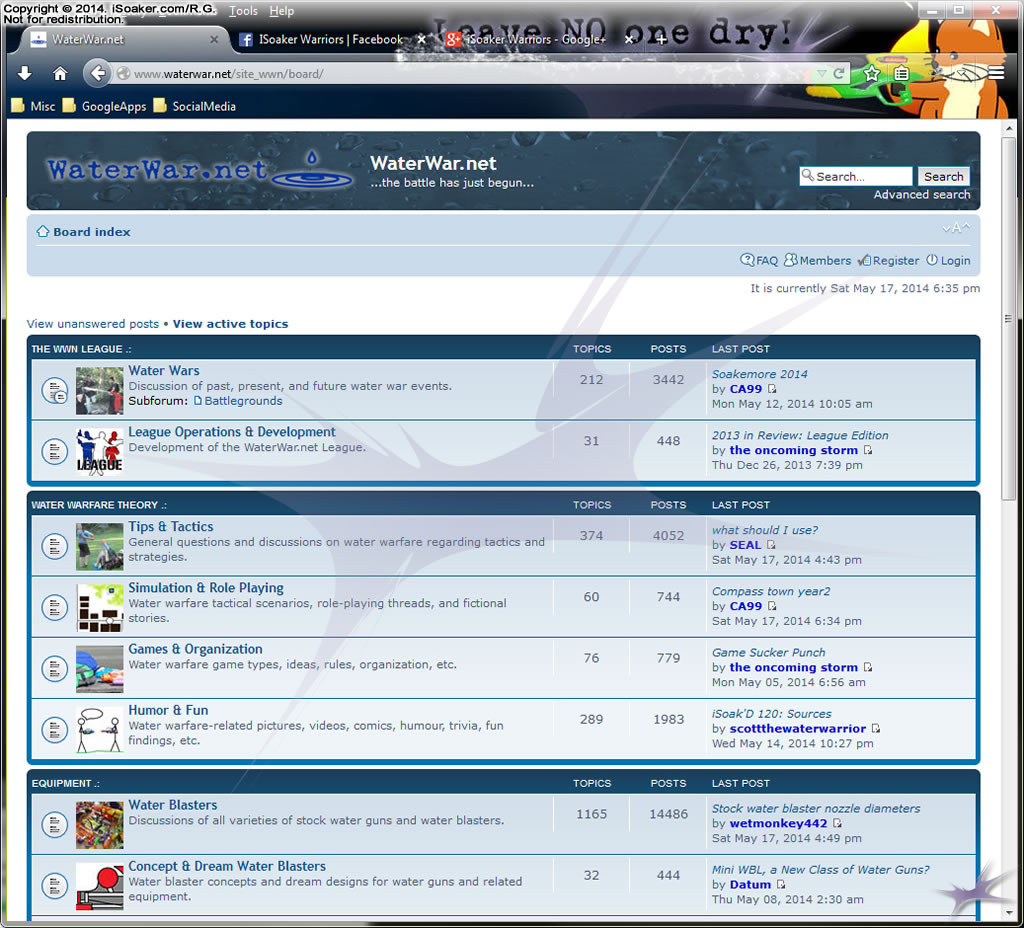 Got home, had dinner, and surfing over to WaterWar.net to see what's new since I didn't get a chance before leaving work. Ever since I first started helping run a water warfare community, I've gotten used to checking on forums at least 3-5 times a day (of course, that's presuming I have access to a stable internet connection).