May 16, 2014 - Day 136 .:
All content and images are used with permission. Content and images are provided for personal use only. Not for redistribution.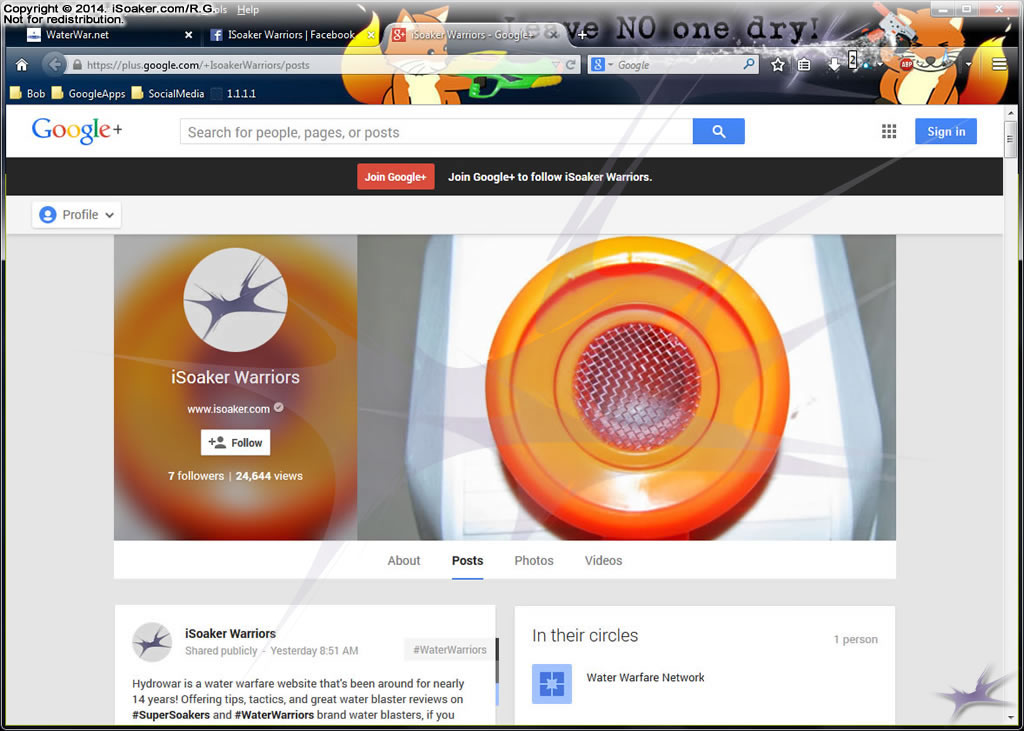 Between my two Social Media pages, the iSoaker Warriors pageon Google+ shows much less activity than its sister page on Facebook. Still at 7 Followers, but such is life, I suppose. Activity on pages brings more activity; I suppose that's what Facebook has going for it over Google+.