May 15, 2014 - Day 135 .:
All content and images are used with permission. Content and images are provided for personal use only. Not for redistribution.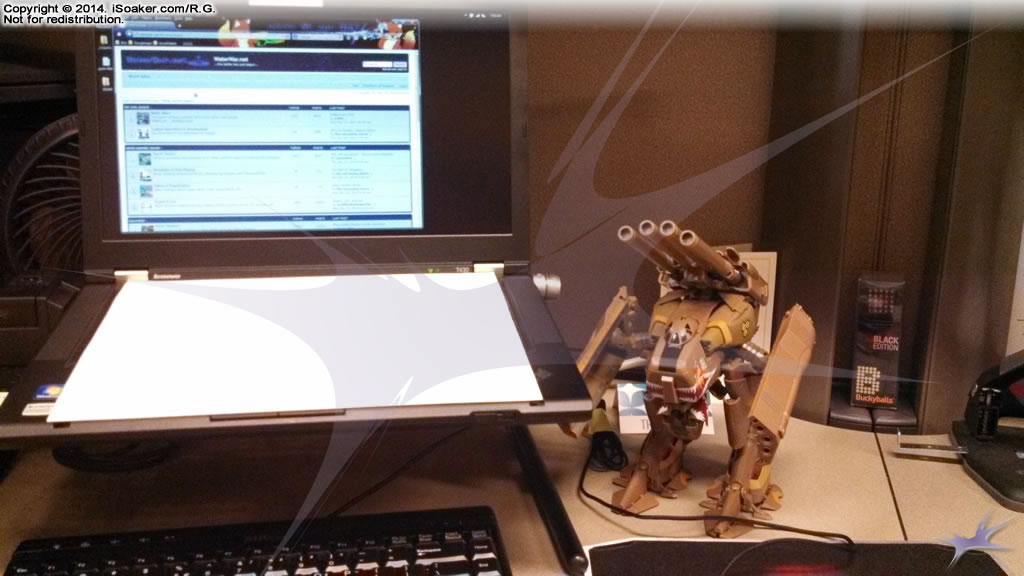 Having arrived yesterday, I finished converting my Macross Frontier VB-6 König Monster SP to its Gerwalk/Destroid mode. It now stands proudly in my favourite mode, offering protection while I browse WaterWar.net first thing in the morning. Part of me, of course, would love to be able to actually pilot a life-sized one of these mecha. Of course, I'd want to have the option to fire water out from all of its cannons as well.