May 14, 2014 - Day 134 .:
All content and images are used with permission. Content and images are provided for personal use only. Not for redistribution.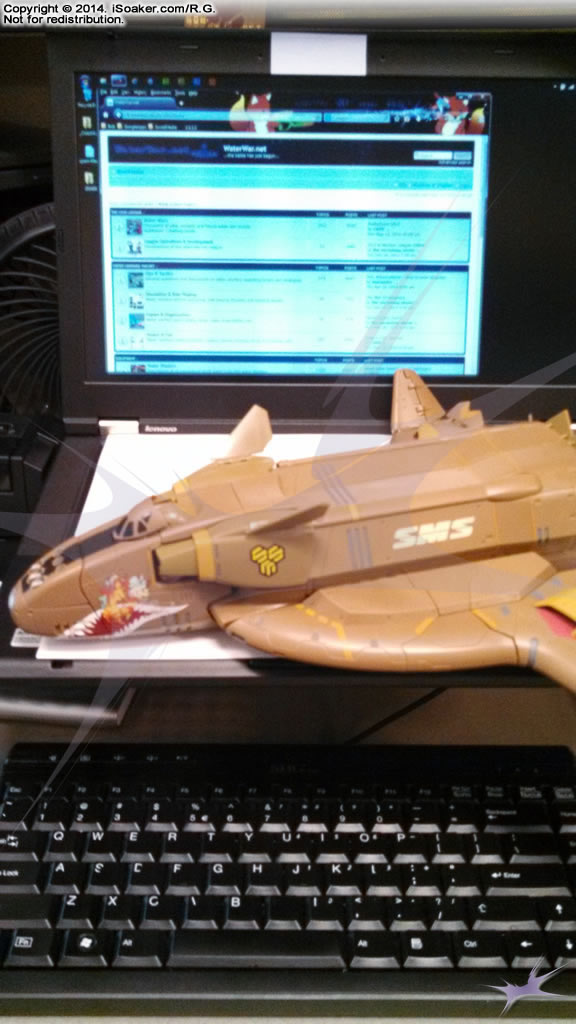 My newest plastic collectible, a Macross Frontier VB-6 König Monster SP, arrived at work today. As can be seen here in shuttle mode, it has landed on my laptop, looking on as I browse WaterWar.net. While I have a fairly extensive water blaster collection, my collection of transformable mecha, mostly from the Macross and Robotech franchises, has grown quite a bit as well.