May 13, 2014 - Day 133 .:
All content and images are used with permission. Content and images are provided for personal use only. Not for redistribution.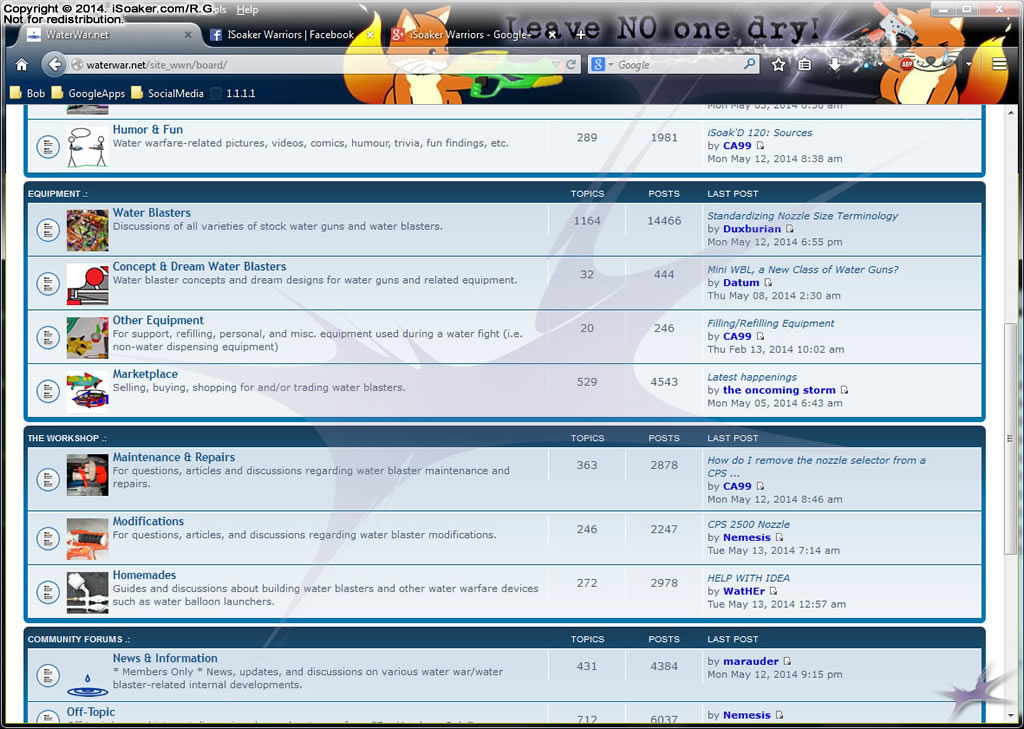 From night-to-dawn and now at work, following up with any overnight posts at WaterWar.net. For some reason, the topic of standardizing nozzle size terminology came up again. I thought we had this settled a number of years ago (with that number being larger than 10). I suppose old is new again?