May 12, 2014 - Day 132 .:
All content and images are used with permission. Content and images are provided for personal use only. Not for redistribution.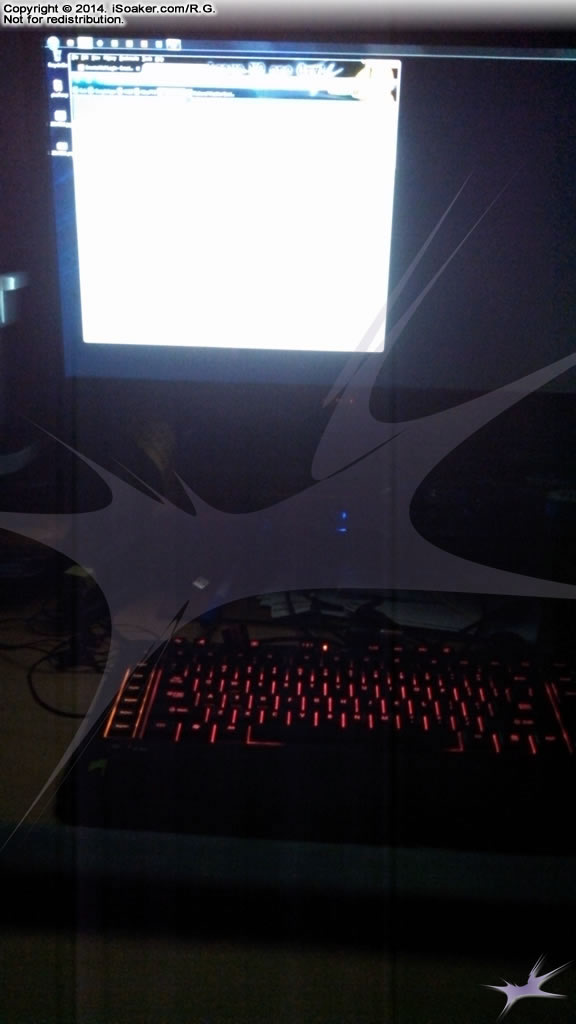 Just before sleeping, checking out a few things online and at WaterWar.net. Decided to try to take another pic of my computer set-up in its night-lighting conditions, but obviously my camera doesn't offer enough dynamic range to capture both the bright screen as well as my back-lit keyboard properly.