May 11, 2014 - Day 131 .:
All content and images are used with permission. Content and images are provided for personal use only. Not for redistribution.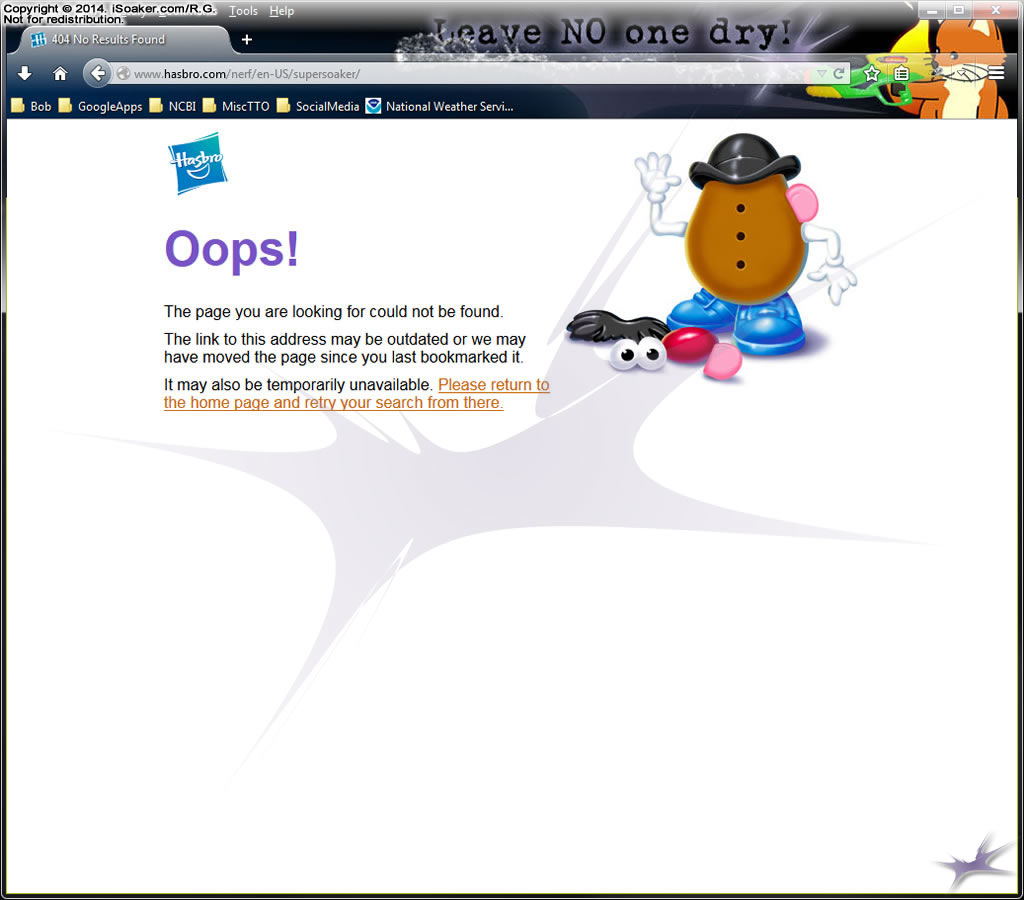 Happy Mother's Day! Apart from giving my Mom a call this morning, I surfed over to Hasbro.com. On their landing page, there was Nerf, but no mention or signs of "Super Soaker". Thus, I selected the More Brands link and found a list that showed "Super Soaker" under "S", of course. Ironically, that link brought me to the page captured above. They may eventually fix/redirect that link, but I found it funny that even Hasbro cannot find a Super Soaker these days.