May 27, 2014 - Day 147 .:
All content and images are used with permission. Content and images are provided for personal use only. Not for redistribution.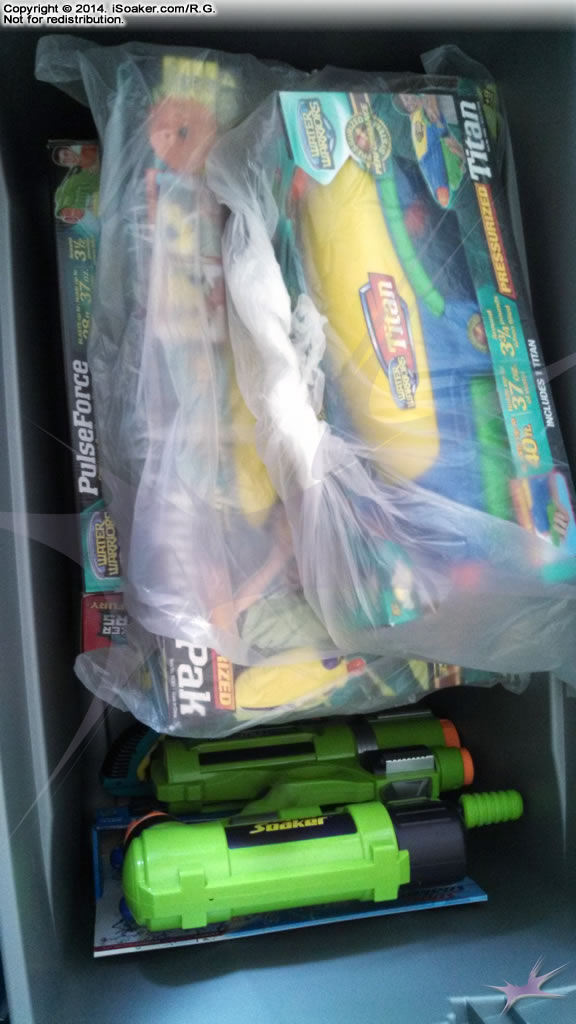 Continuing re-organization, one thing I'm also doing for the water blasters that I plan to store for a longer period of time is to separately bag them in clear plastic bags to provide them with one additional layer against bugs from crawling in. For those who are curious, I have another 4 of these larger bins that I hope to move into the smaller Costco bins. The one blaster that I have that will not fit into the smaller bins is the Nerf Super Soaker Hydro Cannon. I suppose I'll need to keep one of these bins for now for longer-style blasters.