May 26, 2014 - Day 146 .:
All content and images are used with permission. Content and images are provided for personal use only. Not for redistribution.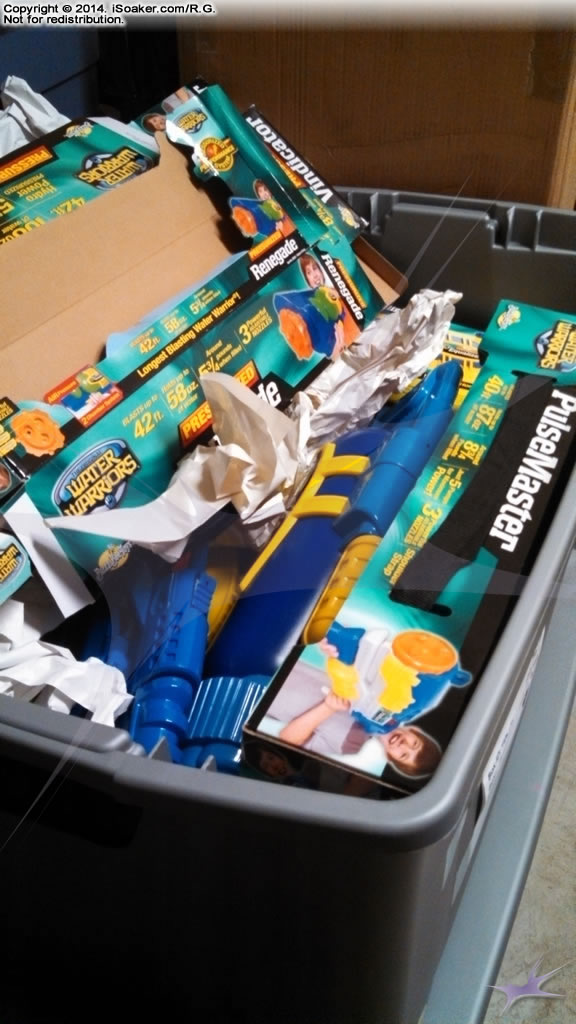 Time to do a little re-organization of part of my collection. As was alluded to in earlier posts, I've become a fan of some storage boxes available at Costo and am moving a number of items from some older, less sturdy plastic bins into the stronger, better-stacking boxes. This bin has a boxed Water Warriors Pulse Master and a Water Warriors Vindicator amongst other things.