May 25, 2014 - Day 145 .:
All content and images are used with permission. Content and images are provided for personal use only. Not for redistribution.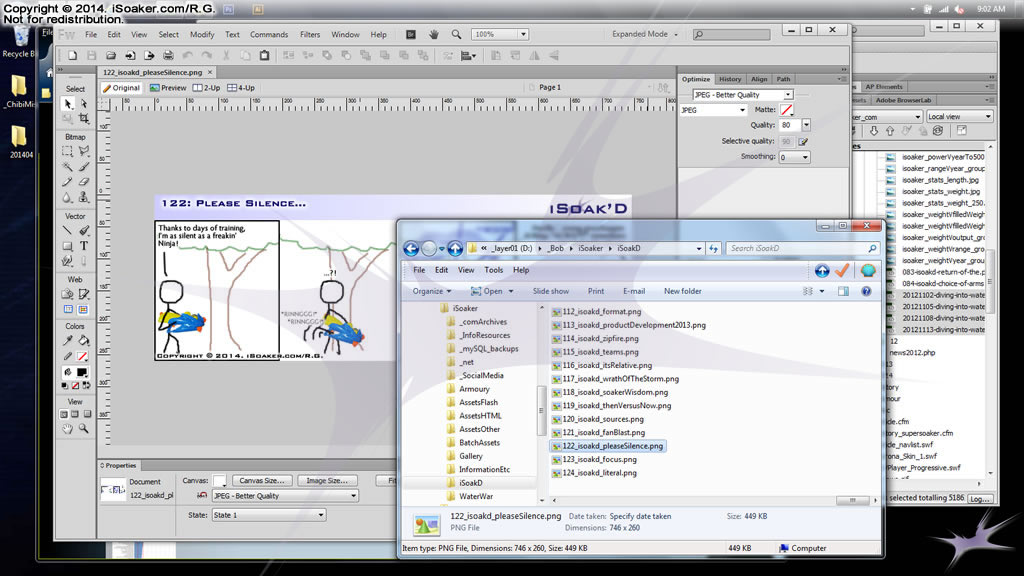 Lazy Sunday - a good day to tweak more pages on iSoaker.com and, hopefully, do some inventory arrangement and clean-up at home. For those a little more observant, youl'l see a few more iSoak'D comic strips under development than just the one that's open.