June 1, 2014 - Day 152 .:
All content and images are used with permission. Content and images are provided for personal use only. Not for redistribution.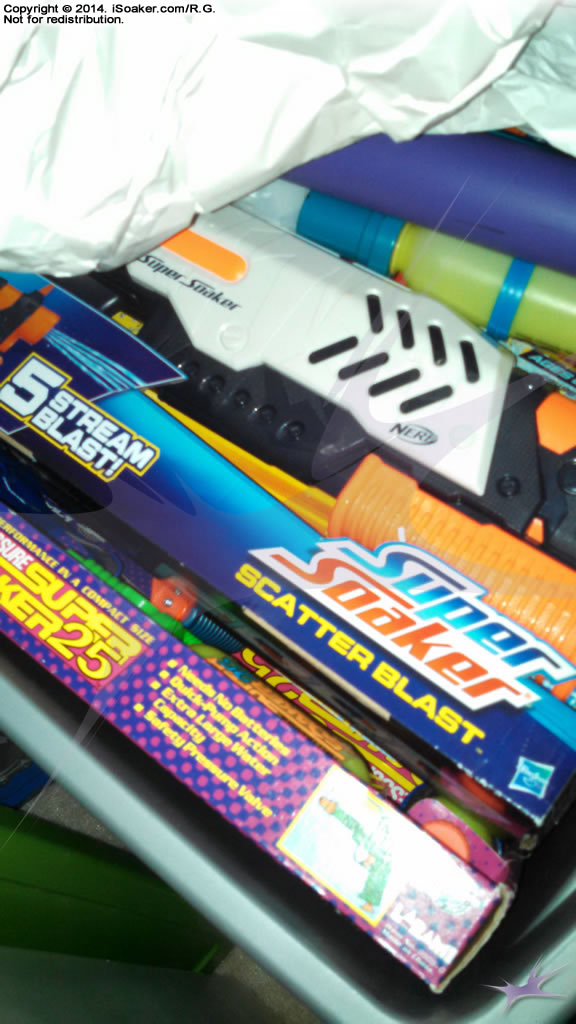 First day of June and I'm digging through my armoury storage boxes. Above shows one of the larger plastic bins deep in one of our closets that I need to go through. A Nerf Super Soaker Scatter Blast, Super Soaker SS 25 are readiy visible. There are some longer water balsters in this box as well such as a Power Soaker Water Cannon which wouldn't fit into the smaller Costco bins.