June 30, 2014 - Day 181 .:
All content and images are used with permission. Content and images are provided for personal use only. Not for redistribution.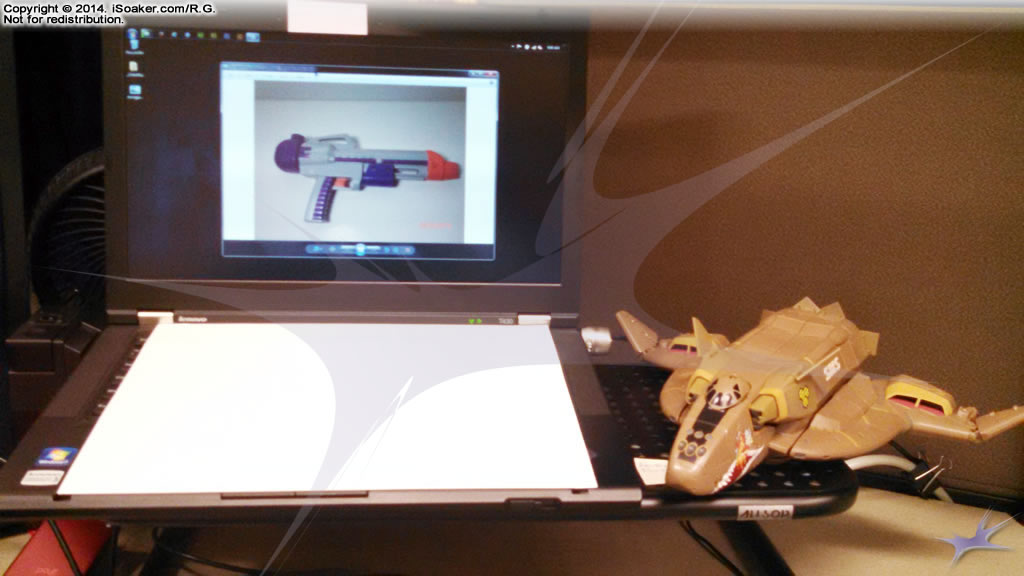 Monday, last day of June, and start of the work week for me. My Macross Frontier VB-6 König Monster SP watches over my laptop as I take a look at a CPS 2000-styled Super Soaker Mini-XP water blaster image that was emailed to me. I have a bunch of other styles, but while I knew about the CPS 2000-version, I have never seen one in reality.