June 29, 2014 - Day 180 .:
All content and images are used with permission. Content and images are provided for personal use only. Not for redistribution.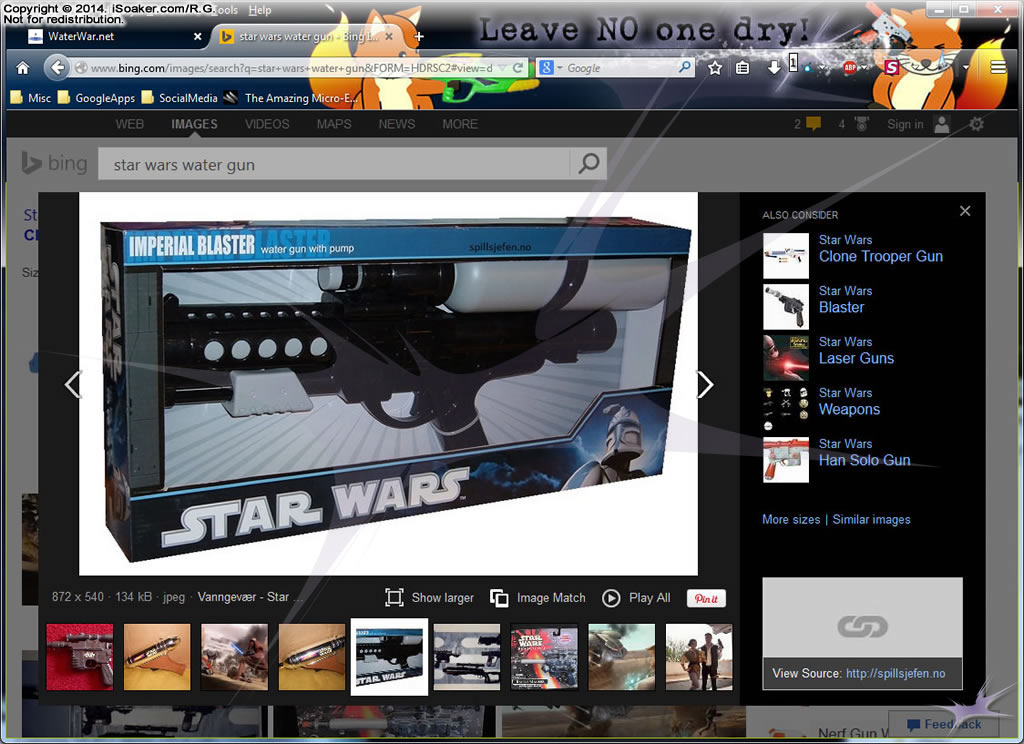 I was doing some image searches on Bing and, for some reason, felt like looking up Star Wars-branded water guns. While I know about the Star Wars Super Soaker items, I figured that there are likely other water blasters under the Star Wars brand. Above is a picture of a neat-looking Star Wars pump-action water blaster. While I don't expect much in terms of its performance, I do like aspects of its styling. Unfortunately, I have yet been able to find out any significant additional information about this particular product.