July 8, 2014 - Day 189 .:
All content and images are used with permission. Content and images are provided for personal use only. Not for redistribution.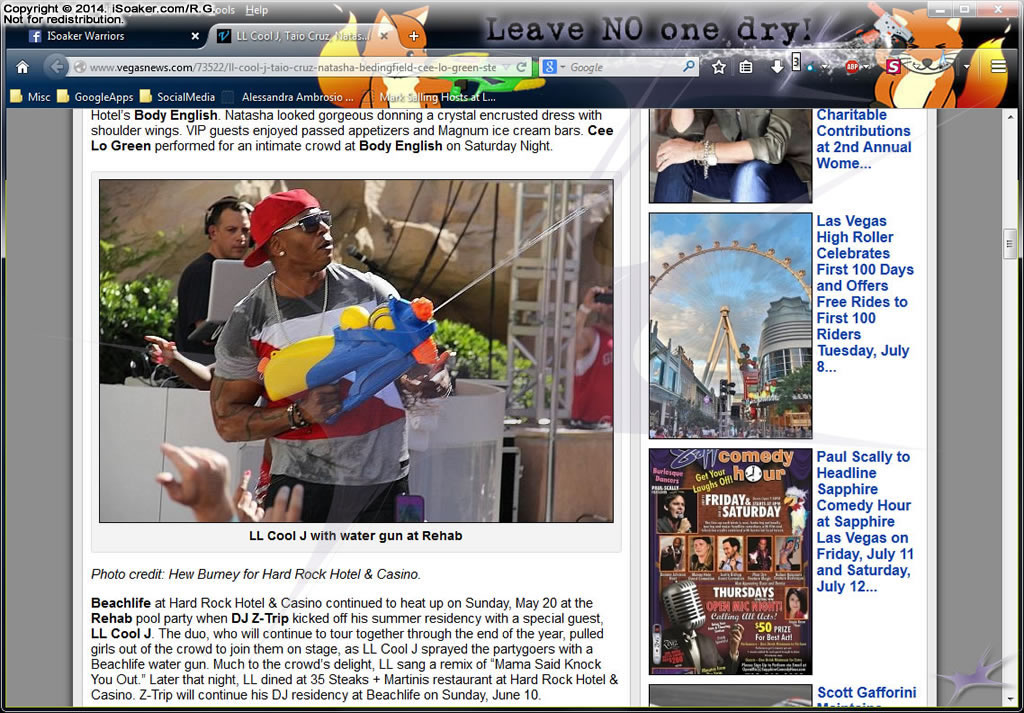 Even LL Cool J knows how to soak (pics from Vegas News), wielding a Water Warriors Gorgon water blaster and laying on some streams on some well-deserving targets, no doubt! Mama said knock you out with my 4x-class blasts!