July 11, 2014 - Day 192 .:
All content and images are used with permission. Content and images are provided for personal use only. Not for redistribution.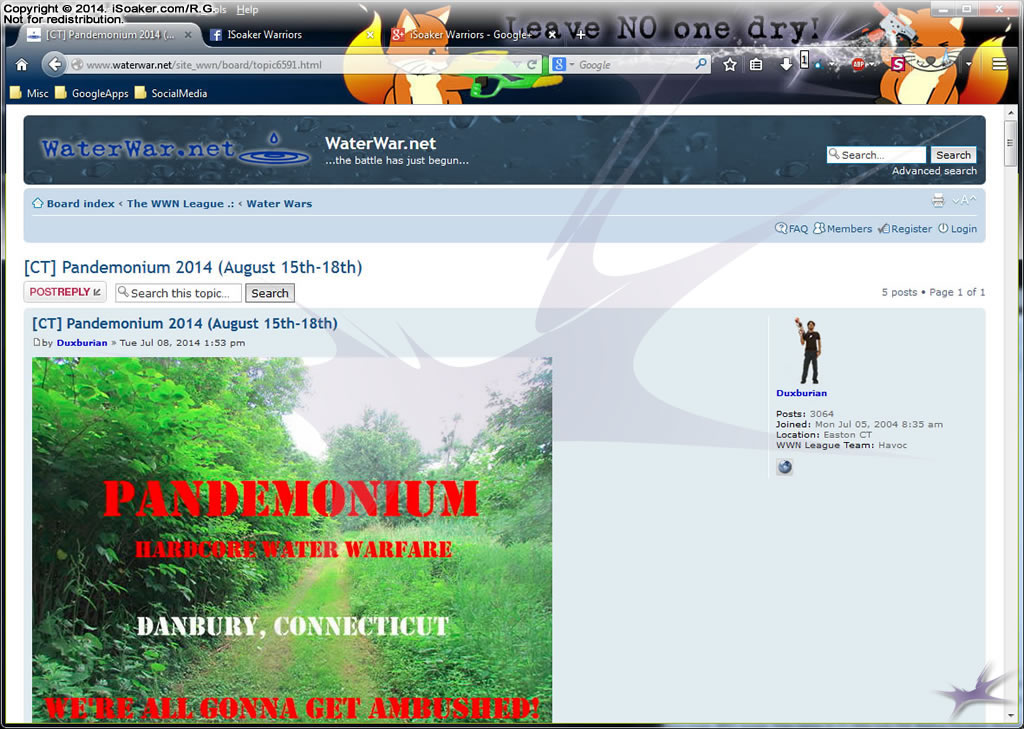 Pandemonium cometh! At least, that's what this thread on WaterWar.net announces. It'd be fun to attend a community water war event one day, but time and personal responsibilities prevent me from doing so. Nevertheless, I try to join in spirit and definitely wish all participants luck and hope it's an awesome blast!