July 12, 2014 - Day 193 .:
All content and images are used with permission. Content and images are provided for personal use only. Not for redistribution.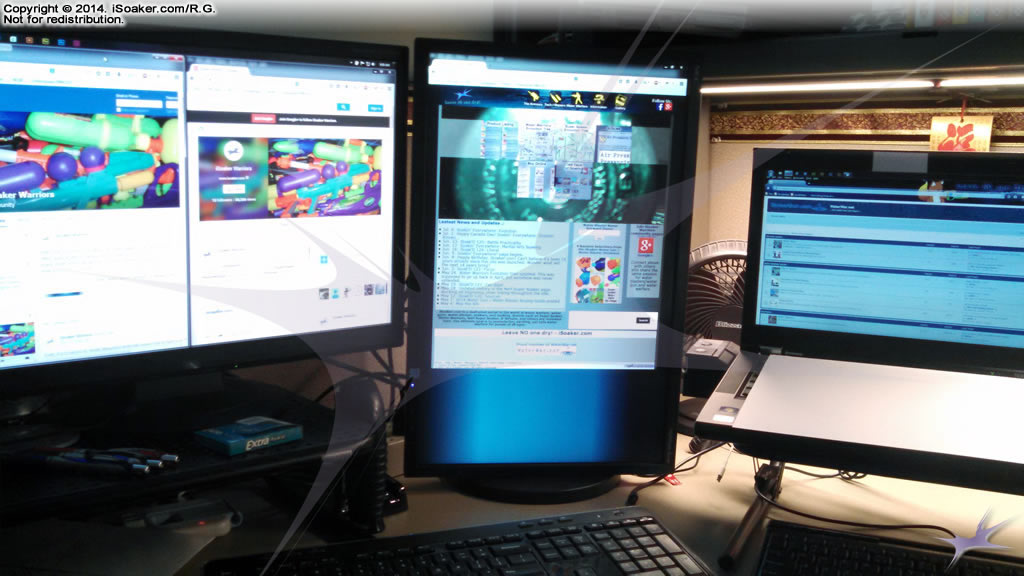 Working on the weekend? See my full set-up in water warfare style. While the left-two monitors are usually used for work, I opted to open up all the sites I typically check each day: iSoaker Warriors Facebook, iSoaker Warriors Google+, iSoaker.com, and the WaterWar.net Forums on my laptop.