July 13, 2014 - Day 194 .:
All content and images are used with permission. Content and images are provided for personal use only. Not for redistribution.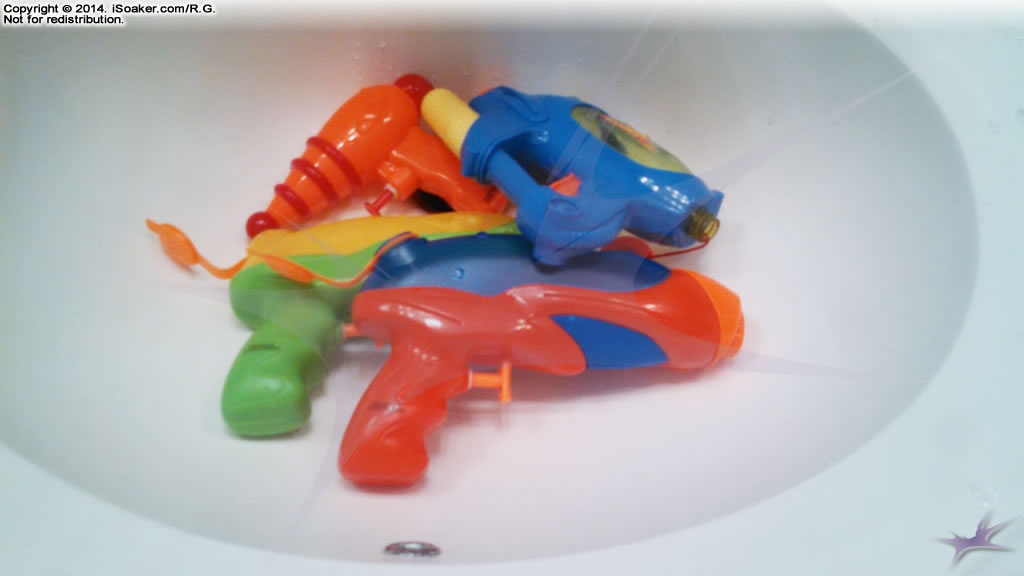 It was a great summer's day today - hot, sunny, and humid, but not too much so. As such I had a mini-water-blaster fight today with family, small calibre blasters only. Above is a pic of the blasters used afterwards, draining and drying in the sink. We used a couple of Water Warriors Power Shot XLs, a Super Soaker XP215, and some generic ray-gun-styled water pistol. While the output of none of these water blasters is much compared to larger, more potent pressurized blasters, I was still surprised how wet I had gotten after an hour of chasing, ambushes, sneak attacks, and just chaotic, fun mayhem.