July 20, 2014 - Day 201 .:
All content and images are used with permission. Content and images are provided for personal use only. Not for redistribution.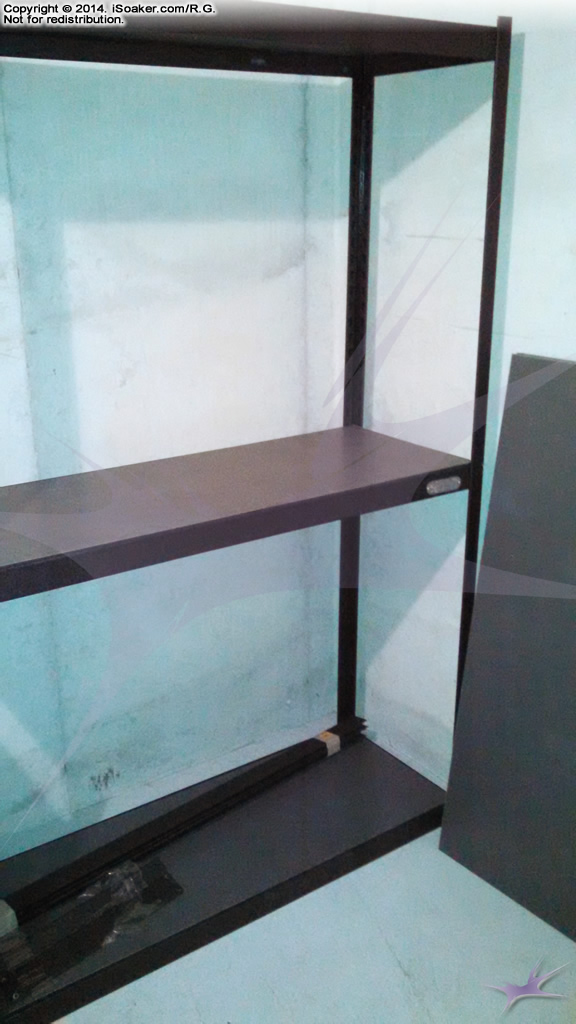 Managed to find a little time to do some cleaning and a little shelf building. Above is the beginning of part of my new planned storage set-up under construction. While I always loved how some people manage to store their water blasters on peg boards, I simply wouldn't have enough wall space to do something similar. For me, shelving and boxes will be the most efficient use of space (plus I won't need to worry as much about dusting invidiual water blasters).