July 24, 2014 - Day 205 .:
All content and images are used with permission. Content and images are provided for personal use only. Not for redistribution.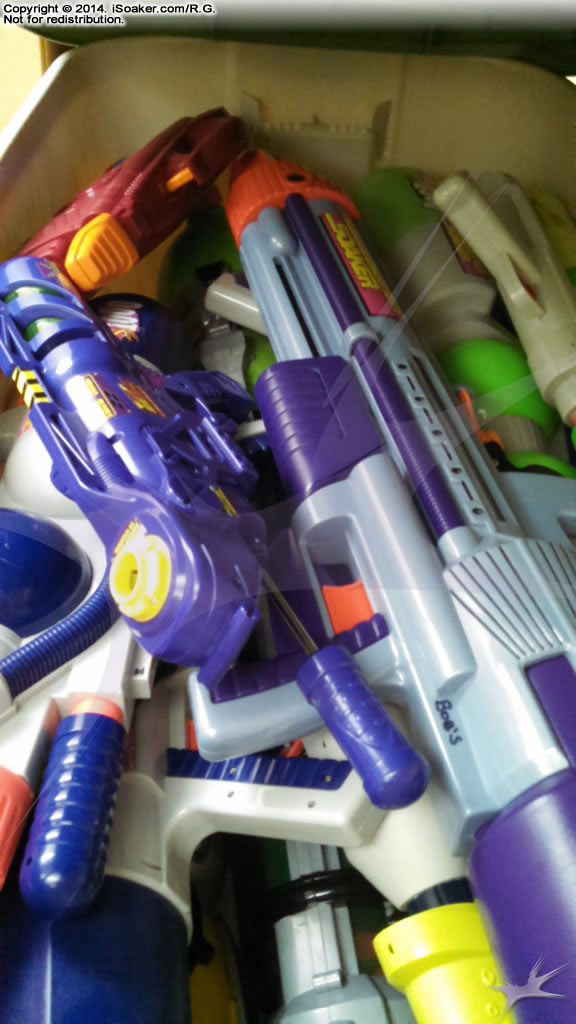 Here's a glimpse of one of my deep storage containers. Besides the Super Soaker CPS 2000, how many water blasters can you recognize?