July 26, 2014 - Day 207 .:
All content and images are used with permission. Content and images are provided for personal use only. Not for redistribution.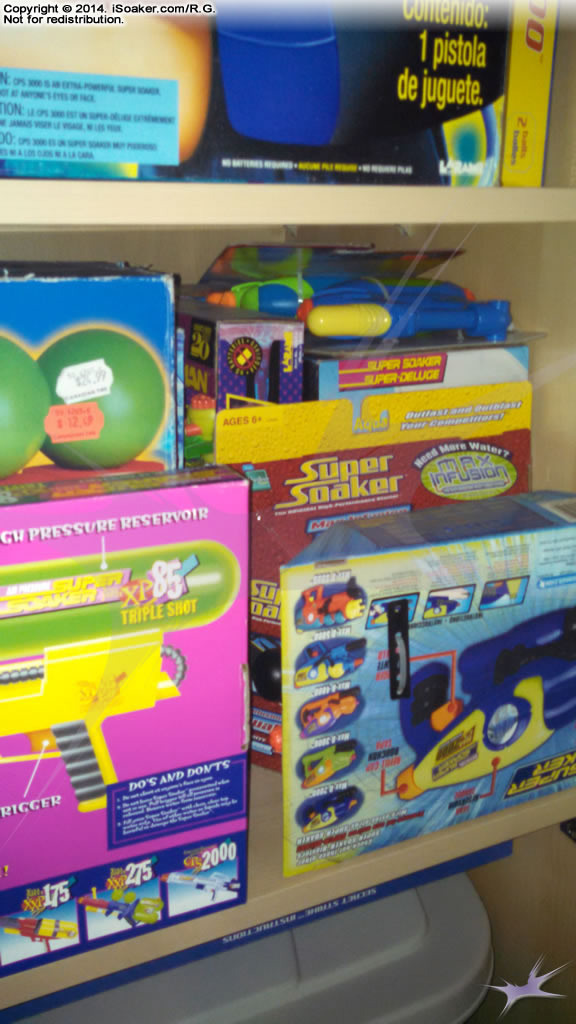 Here's a pic of part of my deep storage system. One day, I need to reorganize and better protect these items, but I'd probably need several dedicated days to do anything meaningful. One can see some of the boxed items I have including a Super Soaker XP 85: Triple Shot, a variant of a Super Soaker Max-D 2000, part of a Super Soaker XP Pool Pumper Blaster's box, some Super Soaker XP215 variants, and more. Unboxes water blasters are in large, plastic totes. The top of one tote can be seen at the bottom-right of the picture.