July 29, 2014 - Day 210 .:
All content and images are used with permission. Content and images are provided for personal use only. Not for redistribution.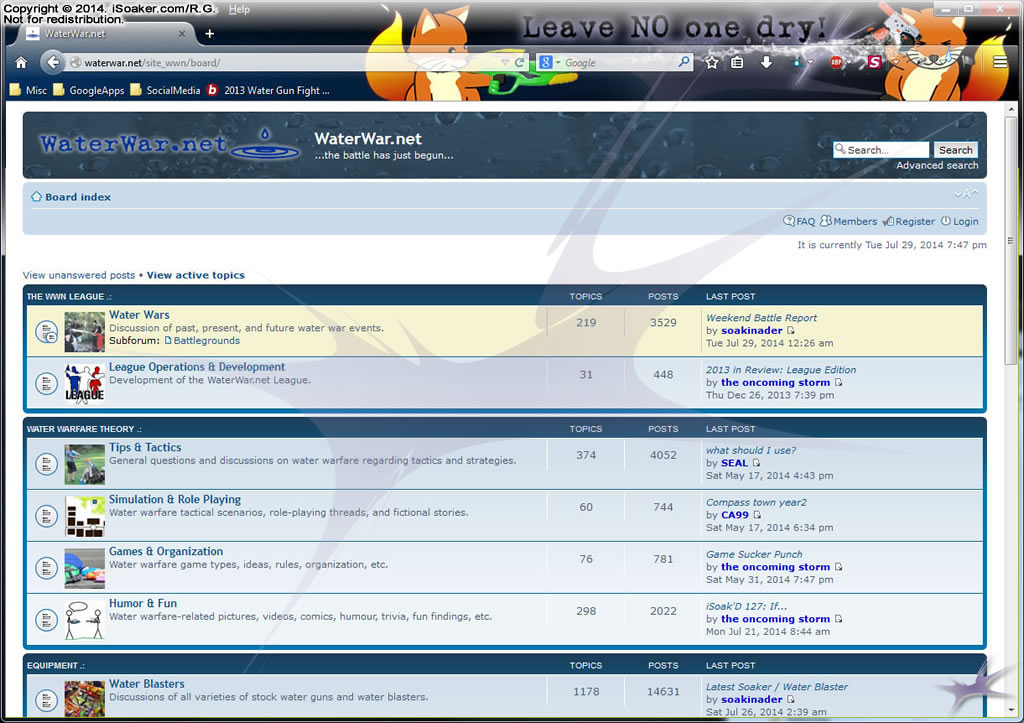 Tuesday evening - work kept me fairly busy so I didn't have much of a chance to see the latest happenings on WaterWar.net.