August 6, 2014 - Day 218 .:
All content and images are used with permission. Content and images are provided for personal use only. Not for redistribution.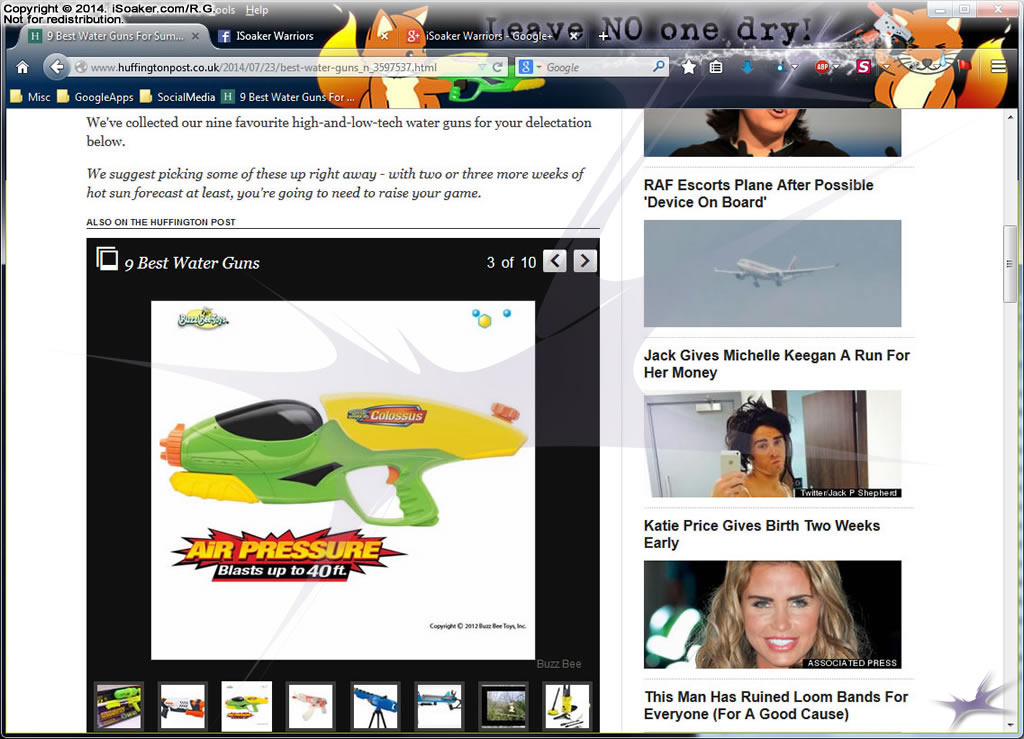 Stumbled across this water blaster listing for summer, 2014 from the Huffington Post. While it's nice to see water blasters in the larger stream media, I often wonder who writes/reviews these things. Considering that their #2 is an old picture of the Nerf Super Soaker Scatterblast and their #3 water blaster is a Water Warriors Colossus that was released 2 years ago (and I'm not sure if even still available even in the UK), I question why the newer, still available models weren't discussed. Then again, they also lumped an Xploderz gun in this listing. Meh...