August 5, 2014 - Day 217 .:
All content and images are used with permission. Content and images are provided for personal use only. Not for redistribution.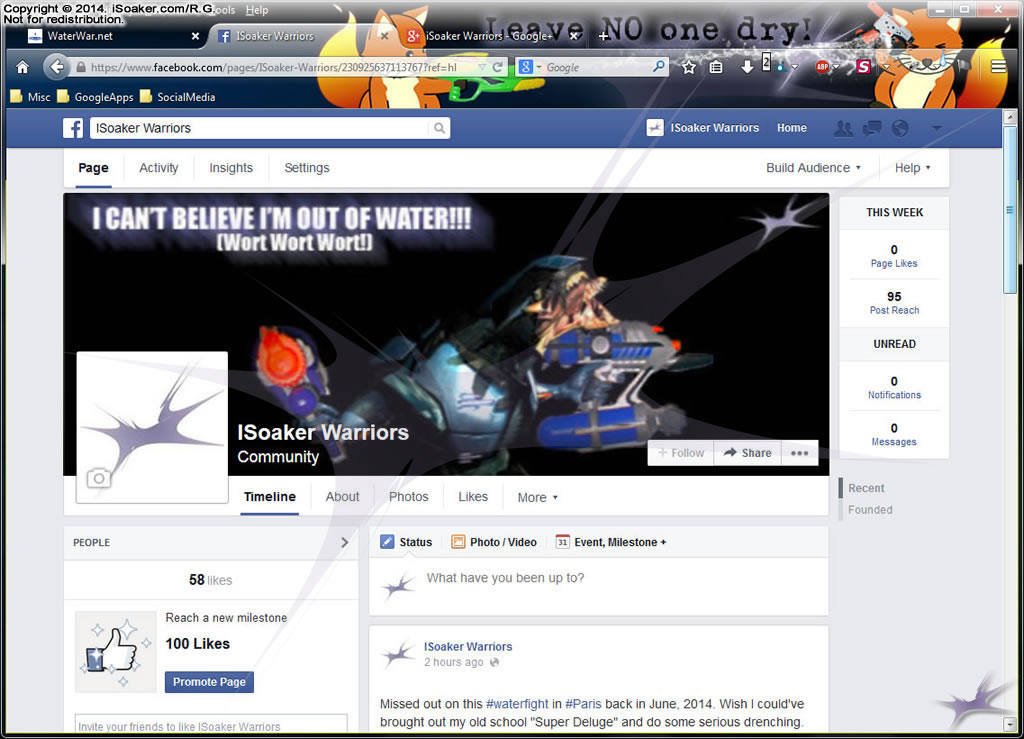 The iSoaker Warriors page on Facebook has grown decently over the past few months (and better than the iSoaker Warriors page on Google+) Still a little away from the 100 member milestone, this medium for interacting with others is interesting, though I'll still admit I'm not 100% convinced of its actual value for individual sites like iSoaker.com.