August 4, 2014 - Day 216 .:
All content and images are used with permission. Content and images are provided for personal use only. Not for redistribution.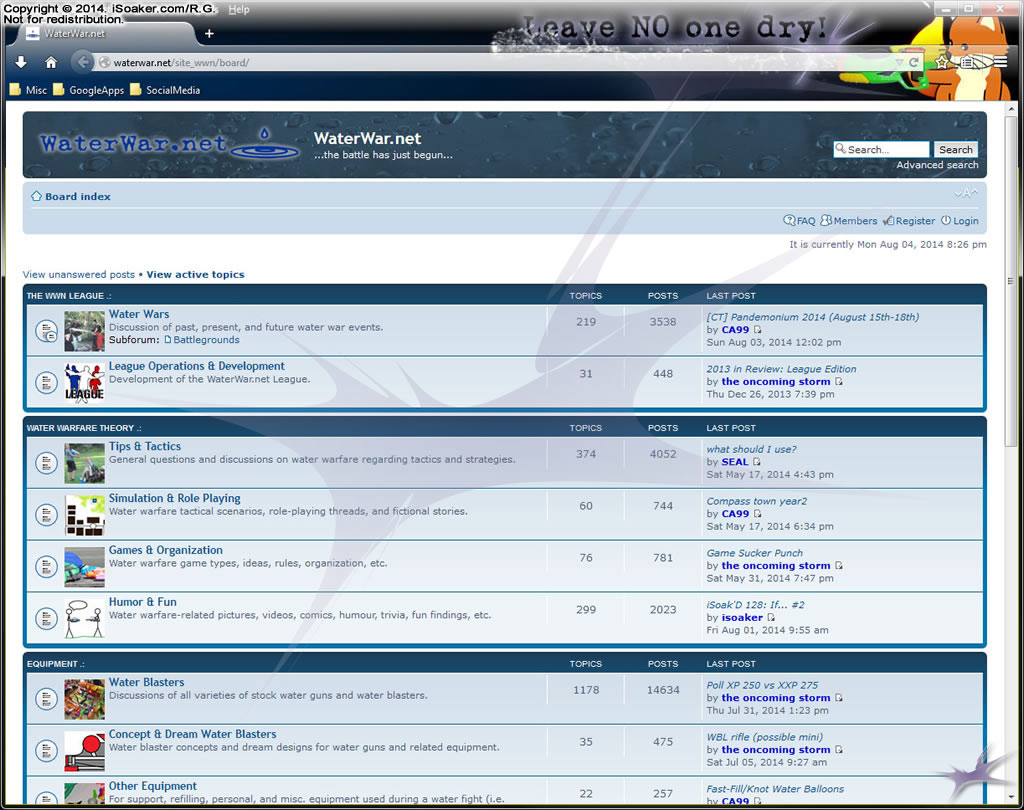 Monday, August 4 in the evening - one knows it's summer when the WaterWar.net forums can go a full day without a new post. The forums are busiest during the colder months when members are less likely to be engaged in a battle.