August 10, 2014 - Day 222 .:
All content and images are used with permission. Content and images are provided for personal use only. Not for redistribution.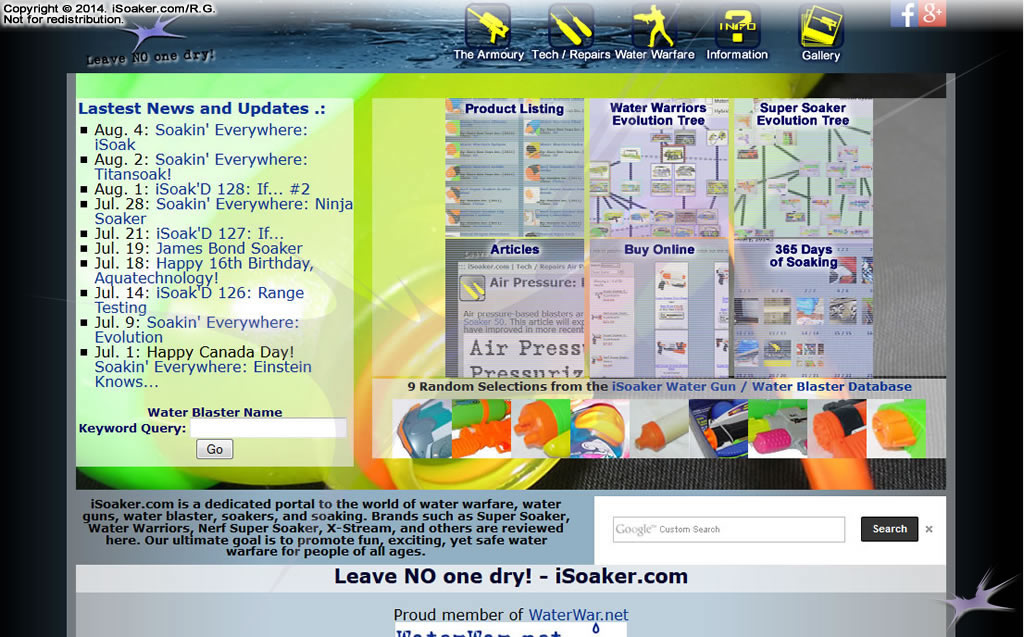 Not just re-organizing things in reality, I've been spending some time looking at the main page of iSoaker.com and experimenting with some possible new layouts and element changes. Granted, the pages I also want to improve are the water blaster review pages as well, but what changes would work best depend on whether or not I opt to adjust the overall site header.