August 11, 2014 - Day 223 .:
All content and images are used with permission. Content and images are provided for personal use only. Not for redistribution.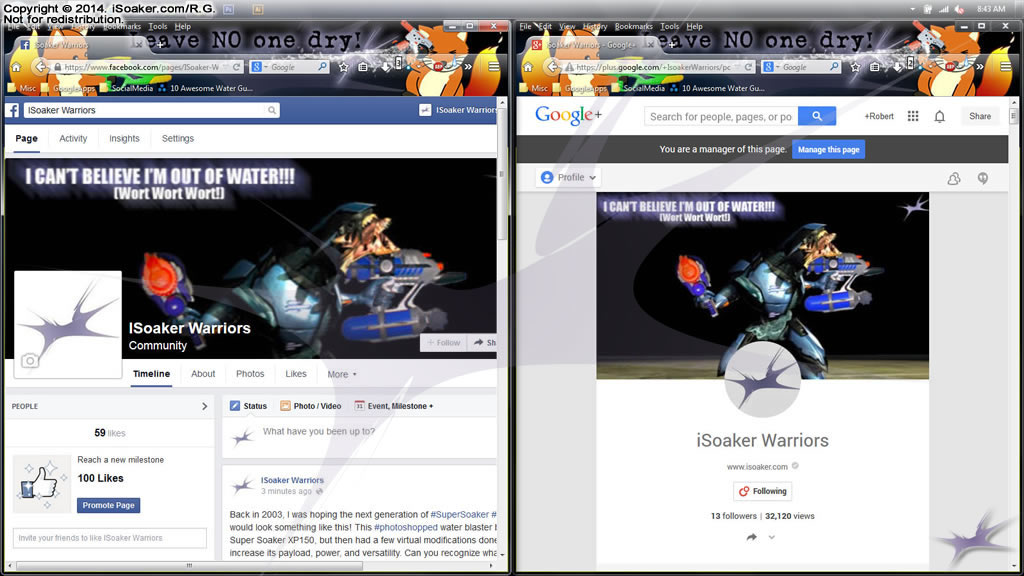 Last time I compared the the iSoaker Warriors on Facebook and iSoaker Warriors on Google+ was on June 19, 2014. iSoaker Warriors on Facebook has grown from 38 to 59 followers since then while iSoaker Warriors on Google+ only grown from 9 to 13 followers. At least both continue to grow, though obviously one community is much more active than the other.