August 12, 2014 - Day 224 .:
All content and images are used with permission. Content and images are provided for personal use only. Not for redistribution.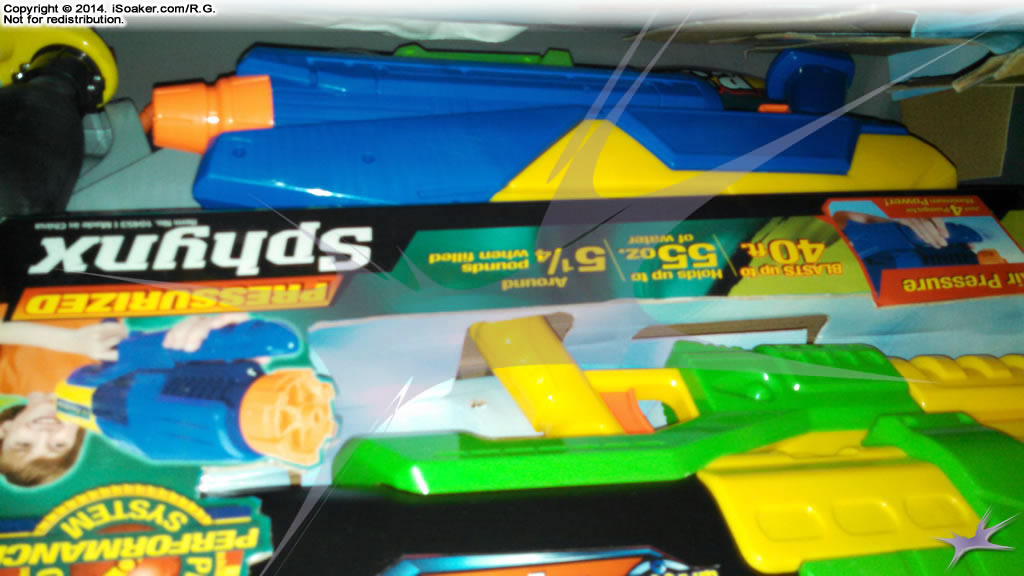 That's not a Water Warriors Sphynx... or is it what could have been? For those who may not recall, Buzz Bee Toys Inc. was sued and lost a patent infringement battle with Hasbro Inc. (though no damages were awarded) over the use of elastic pressure chambers (see: History of the Water Warriors Brand) As a result, items for 2011 had to be quickly changed to remove any elastic-based chambers and replace them with air-pressure ones. For the Sphynx, its Water Warriors PulseStrike-type frame could not be easily converted to an air-pressure system, thus this version never made it to stores and retailers got the one styled like the original Water Warriors Lightning minus the electronic pressure gauge.