August 23, 2014 - Day 235 .:
All content and images are used with permission. Content and images are provided for personal use only. Not for redistribution.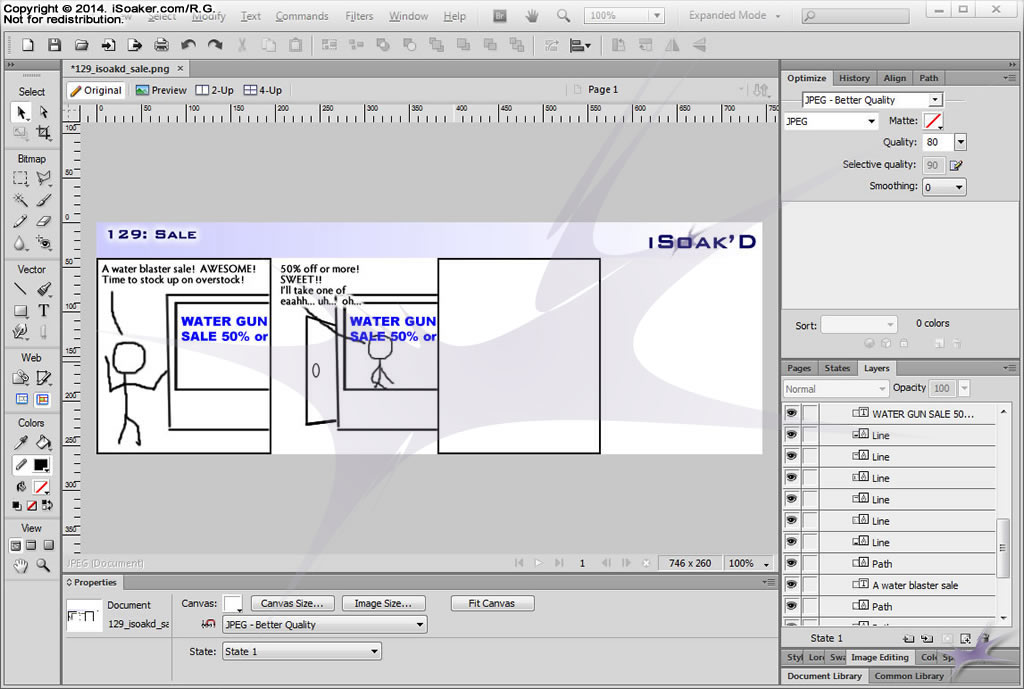 I'll admit that inspiration for drawing new iSoak'D comic strips has not been particularly plentiful recently. Working on another one, though the next one may be a little farther out.