August 30, 2014 - Day 242 .:
All content and images are used with permission. Content and images are provided for personal use only. Not for redistribution.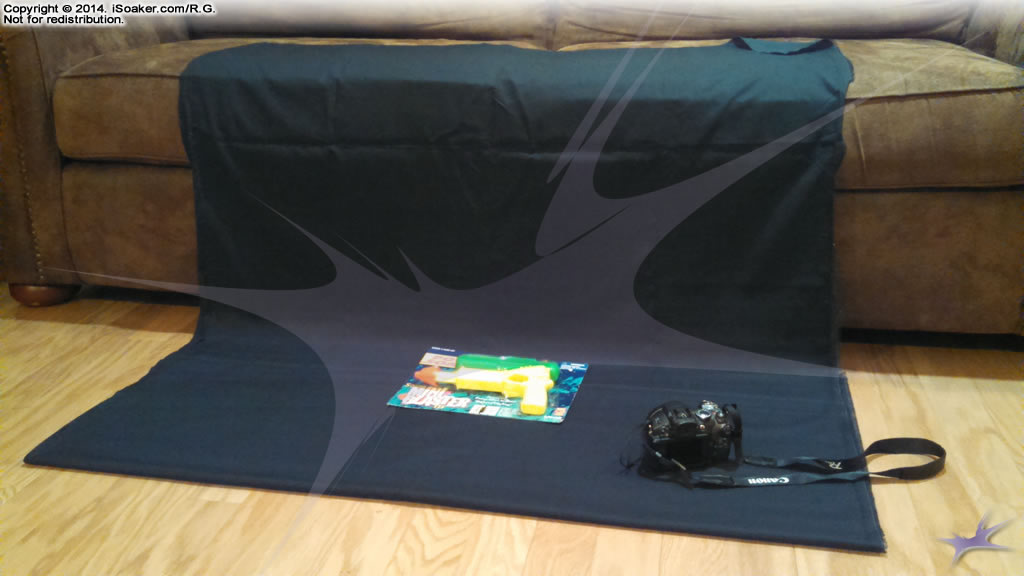 Finally getting around to taking some pictures of this Power Soaker Super Mini Blaster III. It'll take me a little longer before I can build the page and push up pictures, but at least progress is being made. I took a moment before the photo shoot to take an overall picture of where the images were being taken. In short, I'm using a couch to hold up some black fabric I bought with the water blaster resting safely on the floor below.