August 31, 2014 - Day 243 .:
All content and images are used with permission. Content and images are provided for personal use only. Not for redistribution.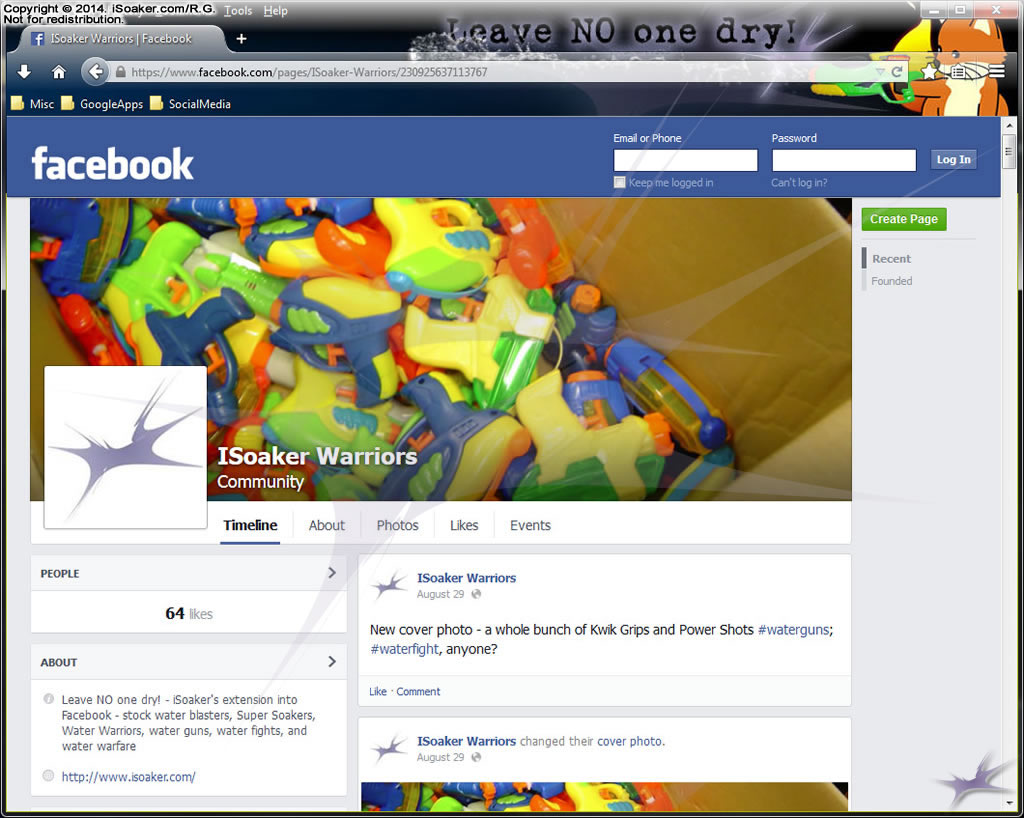 Final day of August; time to take a quick peek at iSoaker Warriors's Facebook page. While I'm still torn about its usefulness for the amount of effort put into maintaining it, at least it is slowly growing in size and external source activity.