September 1, 2014 - Day 244 .:
All content and images are used with permission. Content and images are provided for personal use only. Not for redistribution.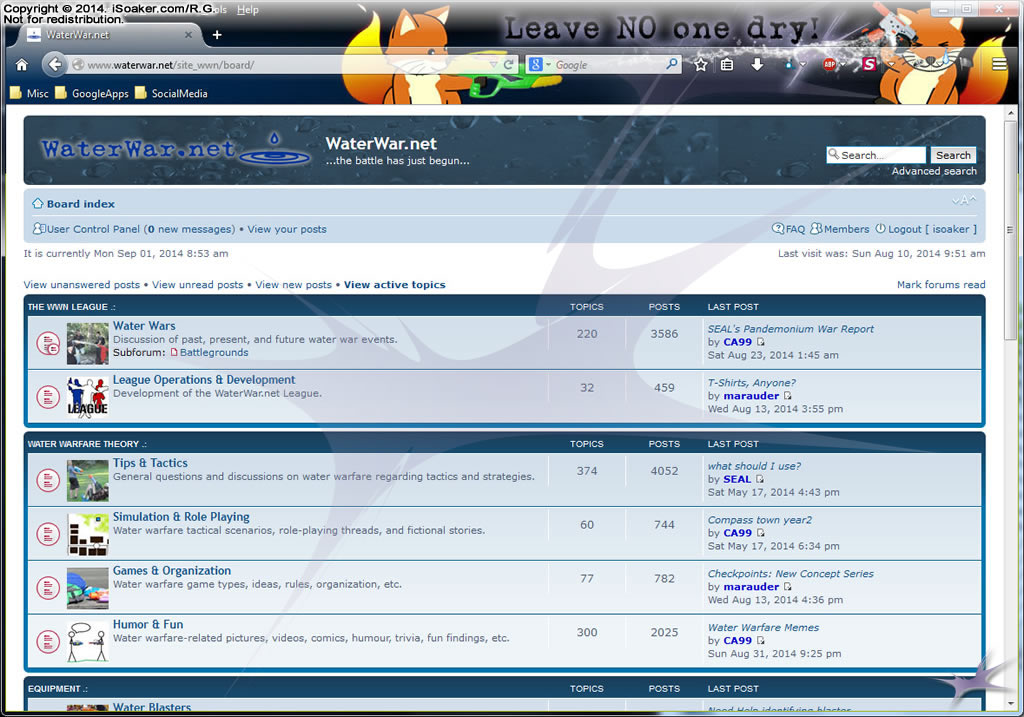 For the latter half of August, I took a voluntary break from checking the WaterWar.net Forums both due to time constraints as well as to see how much change would occur in my absence. Time to catch up on some threads...