September 4, 2014 - Day 247 .:
All content and images are used with permission. Content and images are provided for personal use only. Not for redistribution.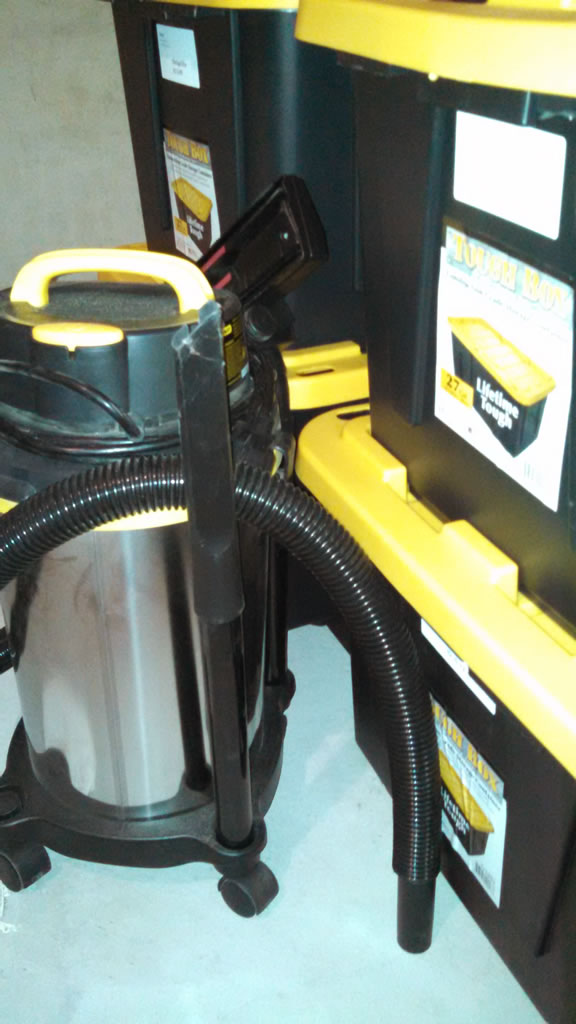 Back to storage organization - featured above, along side my storage shelving and boxes, it a small Stanley Shop vac that proves handy in the event of dust, spider webs, and/or any unexpected water spill when handling a water blaster that had not been properly emptied. I picked up this wet/dry vacuum from Costco. It works well, though the amount of suction it offers is somewhat limited.