September 10, 2014 - Day 253 .:
All content and images are used with permission. Content and images are provided for personal use only. Not for redistribution.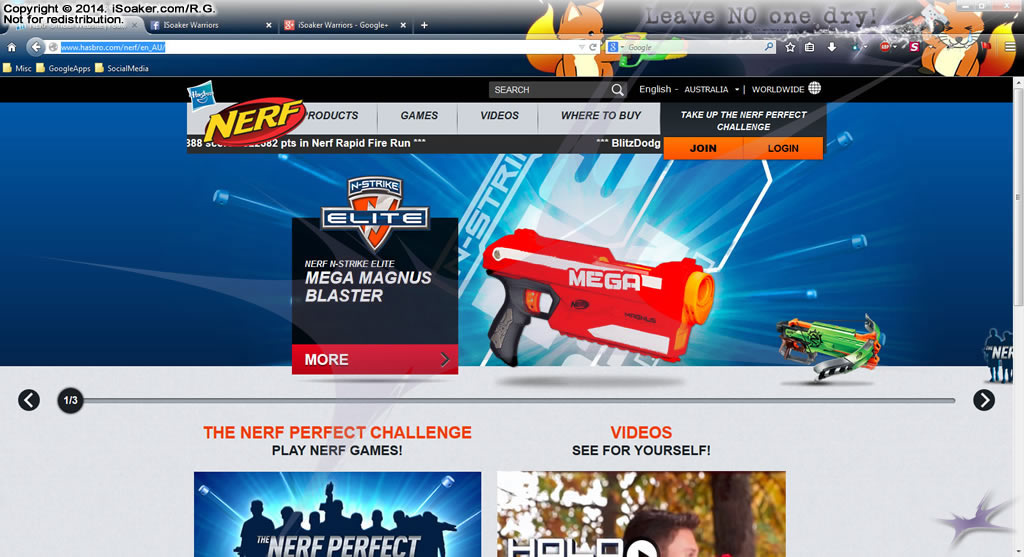 The heck? Hopefully, this will be eventually fixed, but SuperSoaker.com is presently re-directing my browser to http://www.hasbro.com/nerf/en_AU/. The "Nerf Super Soaker" logo does not even appear on the landing page. The lack of attention Hasbro is presently paying to their water blaster division is unfortunately consistent at present. I can only hope things will change one day, but that remains to be seen.