September 19, 2014 - Day 262 .:
All content and images are used with permission. Content and images are provided for personal use only. Not for redistribution.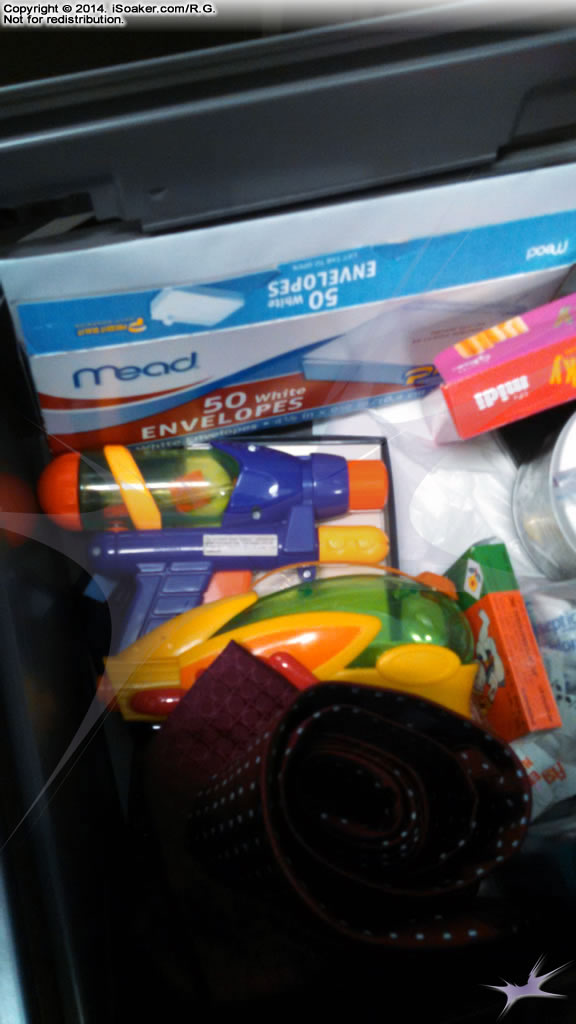 Doing a little clean-up of my spaces at work. Of course, still amongst some of my ties and stationery are a couple of water blasters, namely my trusty Super Soaker XP 15: 2000 Edition and a Water Warriors Kwik Grip XL. Unfortunately, I haven't had as many opportunities to use these at work as I had hoped - well, not yet. I remain cautiously optimistic this will change one day.