September 22, 2014 - Day 265 .:
All content and images are used with permission. Content and images are provided for personal use only. Not for redistribution.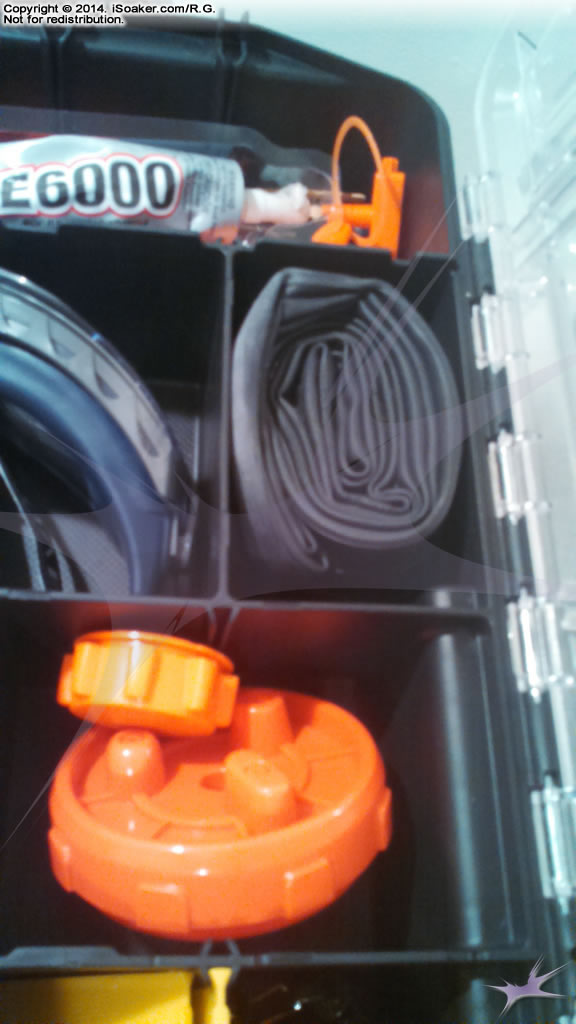 As I go through my tool boxes, I've been uncovering various lost treasures and interesting parts from water blasters I'd taken apart and/or repaired in the past. Reservoir caps and nozzle selectors aside, I also have some left-over rubber tubing from some previous experiments from before.