September 23, 2014 - Day 266 .:
All content and images are used with permission. Content and images are provided for personal use only. Not for redistribution.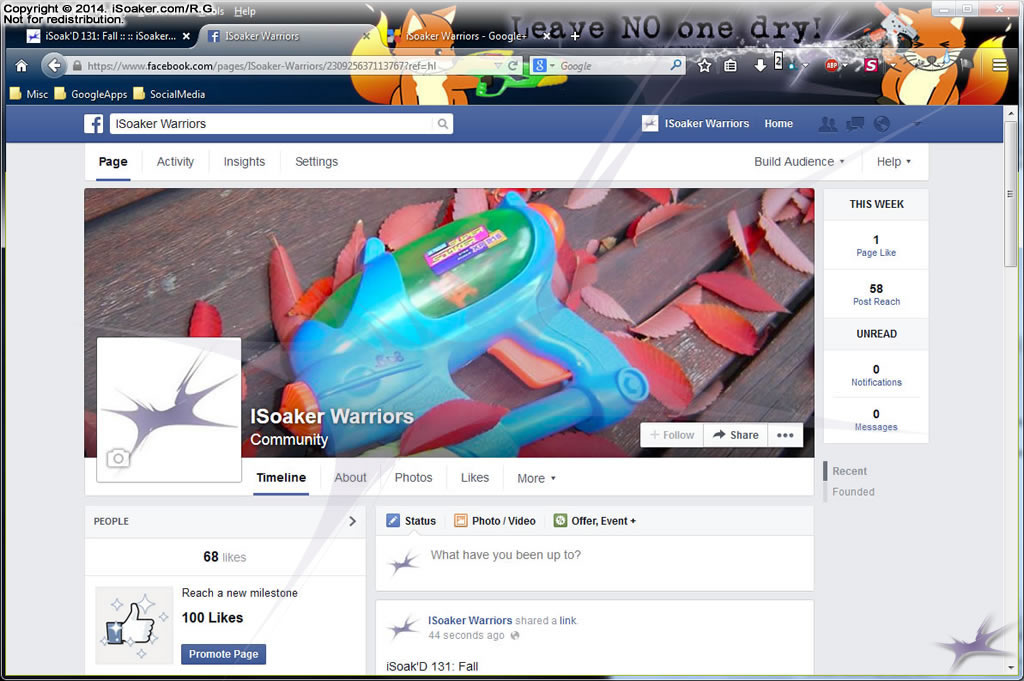 First day of Fall, 2014 and I'm taking a moment to update the iSoaker Warriors Facebook page in line with the change of season. The cover image chosen was taken many years ago, though. While I've seen some trees beginning to change their colours, it'll still probably be a couple of weeks before more leaves begin to truly fall. Summer, 2014, we hardly knew thee...