September 24, 2014 - Day 267 .:
All content and images are used with permission. Content and images are provided for personal use only. Not for redistribution.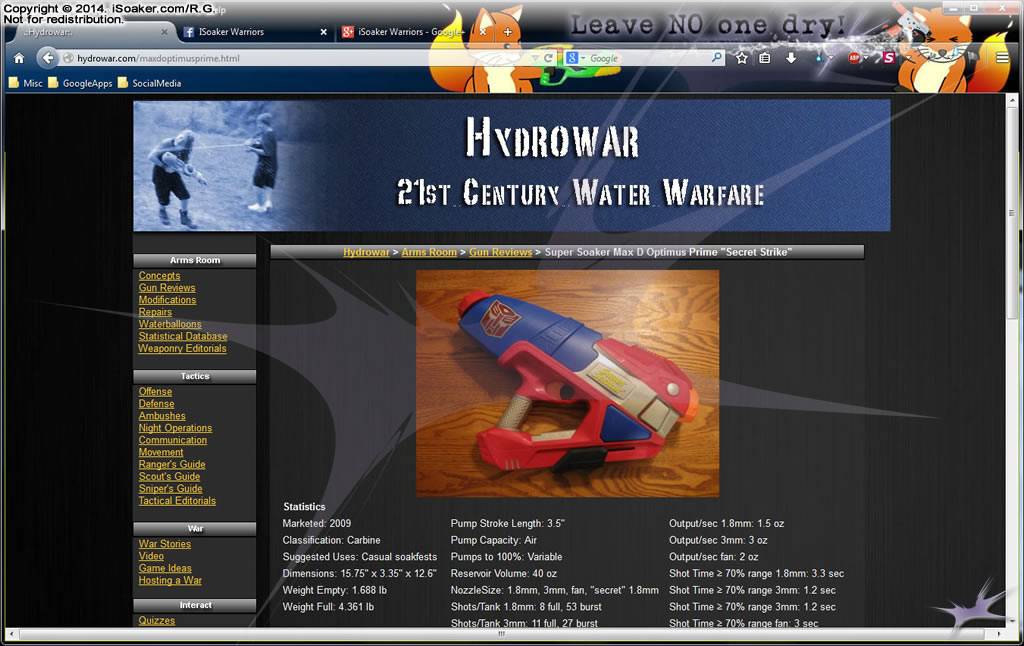 Today, I was reminded of a Super Soaker Aquashock Secret Strike variant that I hadn't had listed on iSoaker.com. Thankfully, Hydrowar has a review and picture of this version.