October 6, 2014 - Day 279 .:
All content and images are used with permission. Content and images are provided for personal use only. Not for redistribution.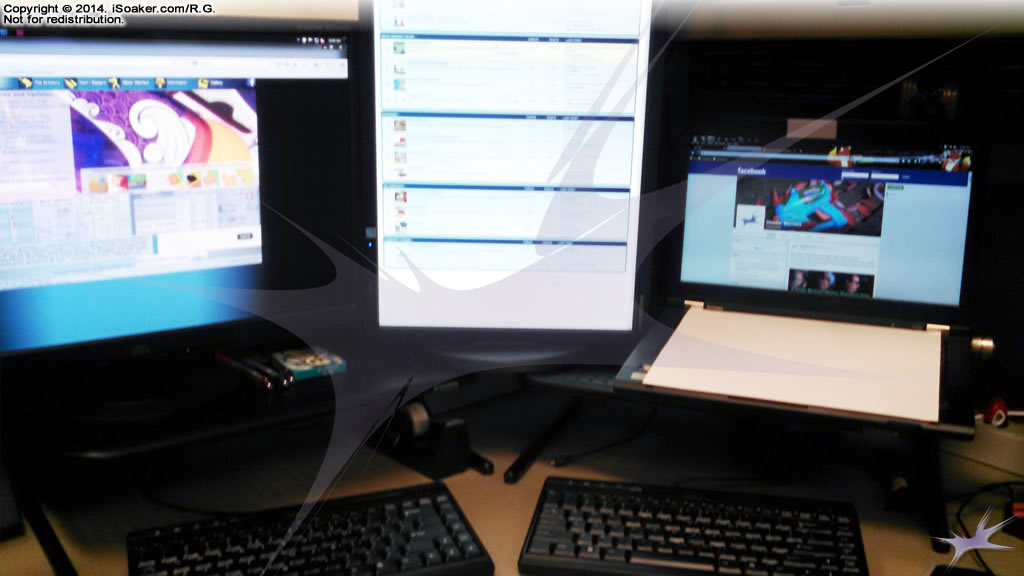 Weekends really ought to be three-days-long, but alas, this is not the case. Of course, getting into work early provides me a moment to catch up on some of my online water warfare-related activities. I recently rearranged my desk at work so here's a quick shot of me browsing the important sites online: iSoaker.com, WaterWar.net, and iSoaker Warriors.