October 5, 2014 - Day 278 .:
All content and images are used with permission. Content and images are provided for personal use only. Not for redistribution.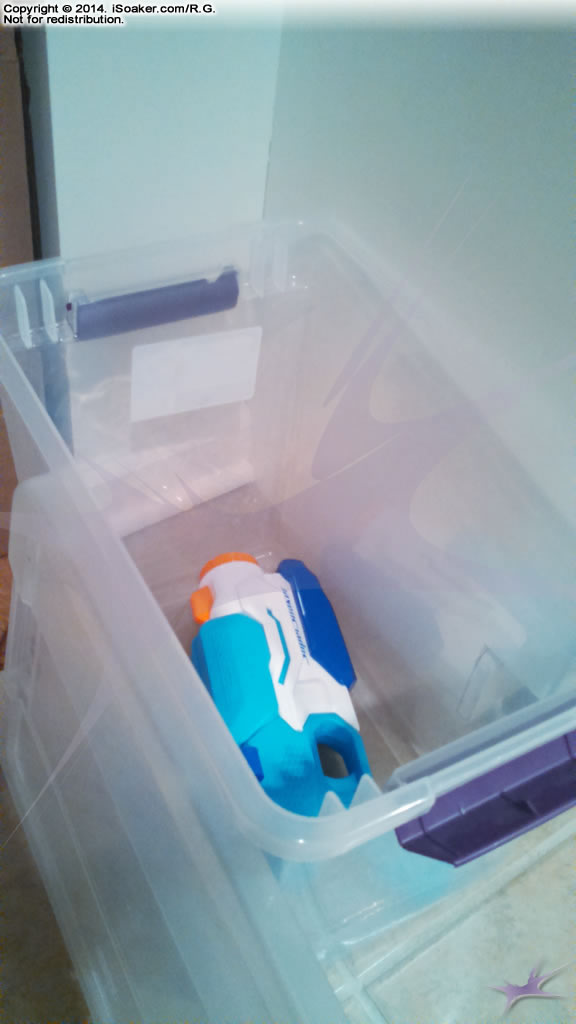 With the weather becoming remarkably colder recently, I've starting taking some of my quick-access water blasters into more temperature-stable places at home. This small plastic bin sits beside my workshop, currently holding my Nerf Super Soaker Freezefire. Other water blasters will be joining it soon as we transition into "off-season".