October 9, 2014 - Day 282 .:
All content and images are used with permission. Content and images are provided for personal use only. Not for redistribution.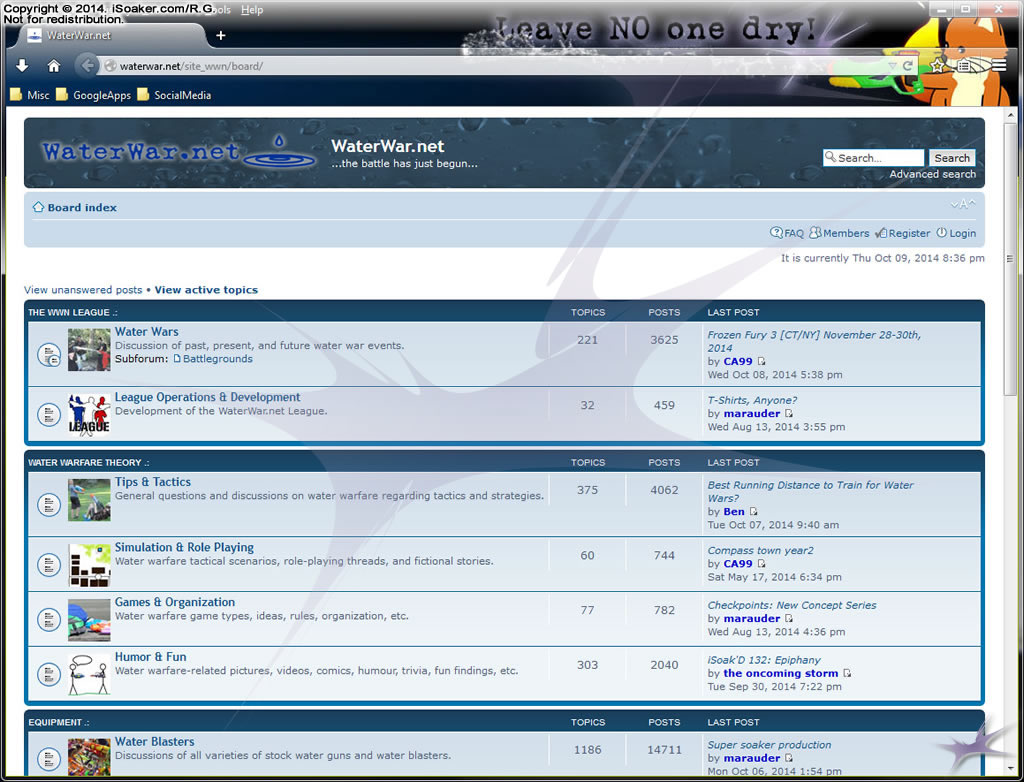 A busy day dealing with other tasks prevented me from doing too much online today - spending a little time in the evening catching up with the news posts at WaterWar.net.